For members
'Don't sleep naked': How to get a good night's sleep in a Swiss heatwave
As temperatures climb again, many people may struggle to get a good night's sleep in Switzerland. Here are some expert tips to help you even when it's sweltering hot.
Published: 3 August 2022 14:32 CEST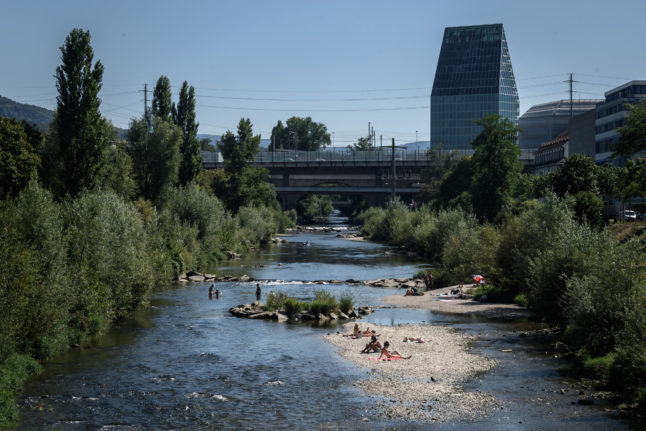 People cool off in Basel during a Swiss heatwave. Photo by Fabrice COFFRINI / AFP
'By a substantial margin': How summer 2022 was Europe's hottest on record
The summer of 2022 was the hottest in Europe's recorded history, with the continent suffering blistering heatwaves and the worst drought in centuries, the European Commission's satellite monitor said on Thursday.
Published: 8 September 2022 16:45 CEST