Presented by sse mba
Meet the Swedish innovators turning their dreams into worldwide positive impact
How do you go about saving the world? The Local meets two innovators not deterred by the daunting task of making global positive impact to find out how they did it.
Some inspiring people daily try to tackle looming issues through their work, with promising results. From helping farmers in developing countries better plan for drought to providing refugees with durable, dignified shelter – real change is happening.
The Local speaks to two 'social entrepreneurs', Louise Croneborg-Jones of Water In Sight and Johan Karlsson of Better Shelter, both graduates of the Stockholm School of Economics, about their work, and how the MBA they earned at SSE gave them the tools they needed to effect real, positive change. 
Global problems 
After a career in finance, Louise had a clear understanding of what she wanted to achieve: she wanted to tackle climate change by better understanding one of the world's most precious commodities - water. She had an idea to streamline and improve rain measurements across developing nations, a key indicator of climate change. The data gathered would not only serve to assist agriculture and conservation but could also warn of potential humanitarian disasters.
Louise even had the SMS-based frameworks necessary already developed that would allow those on the ground to send a simple text message. This would bypass the need for internet access - something lacking in many remote regions. 
"I spent most of my career working in international development for the World Bank. My focus was water - how it is supplied, and how we measure rainfall. This has implications not only for developing countries but for global economics and food supply. 
"What I noticed is that mobile phone technology was not being leveraged to monitor rainfall in remote and less-developed areas - this could vastly increase the number of readings taken in the field, which would assist in resource management and disaster preparation.
"I kept thinking I'd love to research this and identify how I could bring more innovation to bear on this issue. I dabbled with the idea of doing a PhD, but I realised that I wanted to do something more practical."
How does an Executive MBA help you change the world for the better? Learn more about how the Stockholm Schools of Economics helps innovators apply knowledge to real-world challenges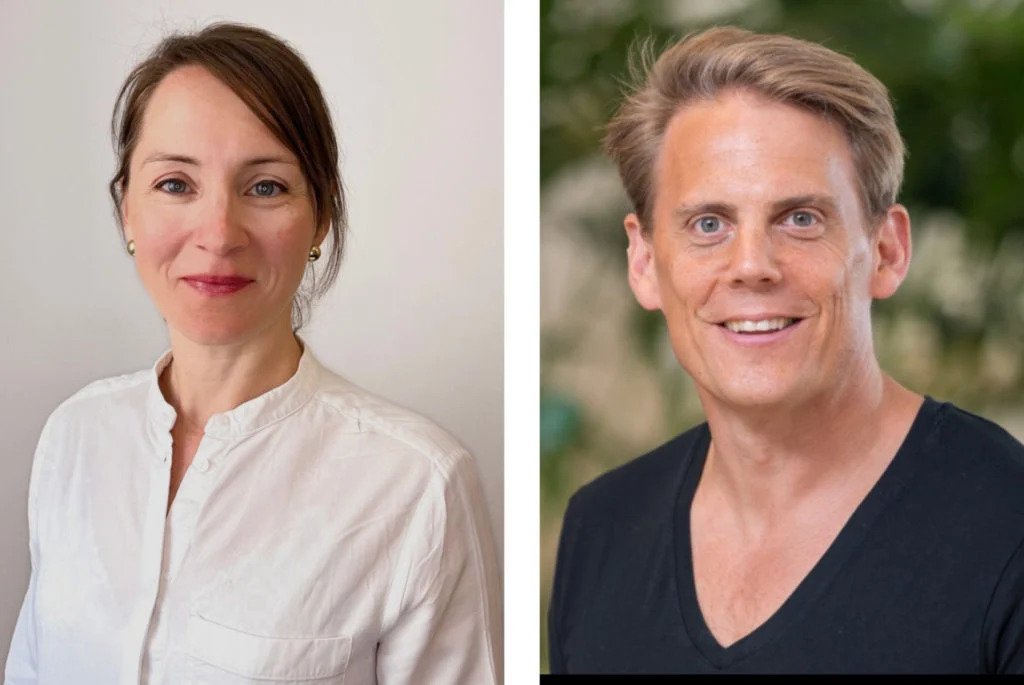 Louise Croneborg-Jones of Water in Sight, left, and Johan Karlsson of Better Shelter, right. Photos: Supplied
Likewise, fellow Swede Johan Karlsson had a very clear idea of a problem that he wanted to address. 
"I am by training an industrial designer - I graduated from Konstfack (University of Arts) here in Stockholm. As an industrial designer in Sweden, there are not that many companies that you can work for. I mean, you have Electrolux and IKEA and I did a bit of commission work for them. 
"By accident, I became involved with a project that dealt with disaster relief and housing refugees. I was incredibly surprised and shocked by what we were sending to house refugees - they were ancient, like the tents that my grandmother would use!
"I had a chat with IKEA about the subject and they suggested I go into business to try to solve the problem, and invited me to speak to their foundation - appropriate considering that their mission is that 'hope begins at home'. 
"Consequently, I developed a shelter that is a lot more comfortable and durable than previous shelters. Some refugees have lived in shelters for more than a quarter of a century, so this is a significant issue. I wanted to make sure we could provide safety and dignity and a better living space for those who need it the most.
What united Louise and Johan at this point was not only their enthusiasm for social impact but also a lack of expertise regarding how to go about making their ideas a reality. 
In Louise's words: "If you're coming from a specific field - maybe you're addressing a specific environmental issue - you'll bring with you certain expertise and passion.
"That means you've often got a lot of knowledge in dealing with a problem, but rarely have the ability or time to focus on organisational management and accounting. However, those are the core building blocks of any organisation, whether you're in the public or private sphere."
Johan also admits that he had little understanding of business: "Coming from a background in fine art and industrial design, I couldn't read financial statements or understand ideas such as value creation. I didn't have the tools that would allow me to plan and analyse what challenges I faced in establishing a business."
Without a concrete understanding of how organisations operate, and how finance dictates the development of products and services, it seemed that their ideas would remain just that: ideas.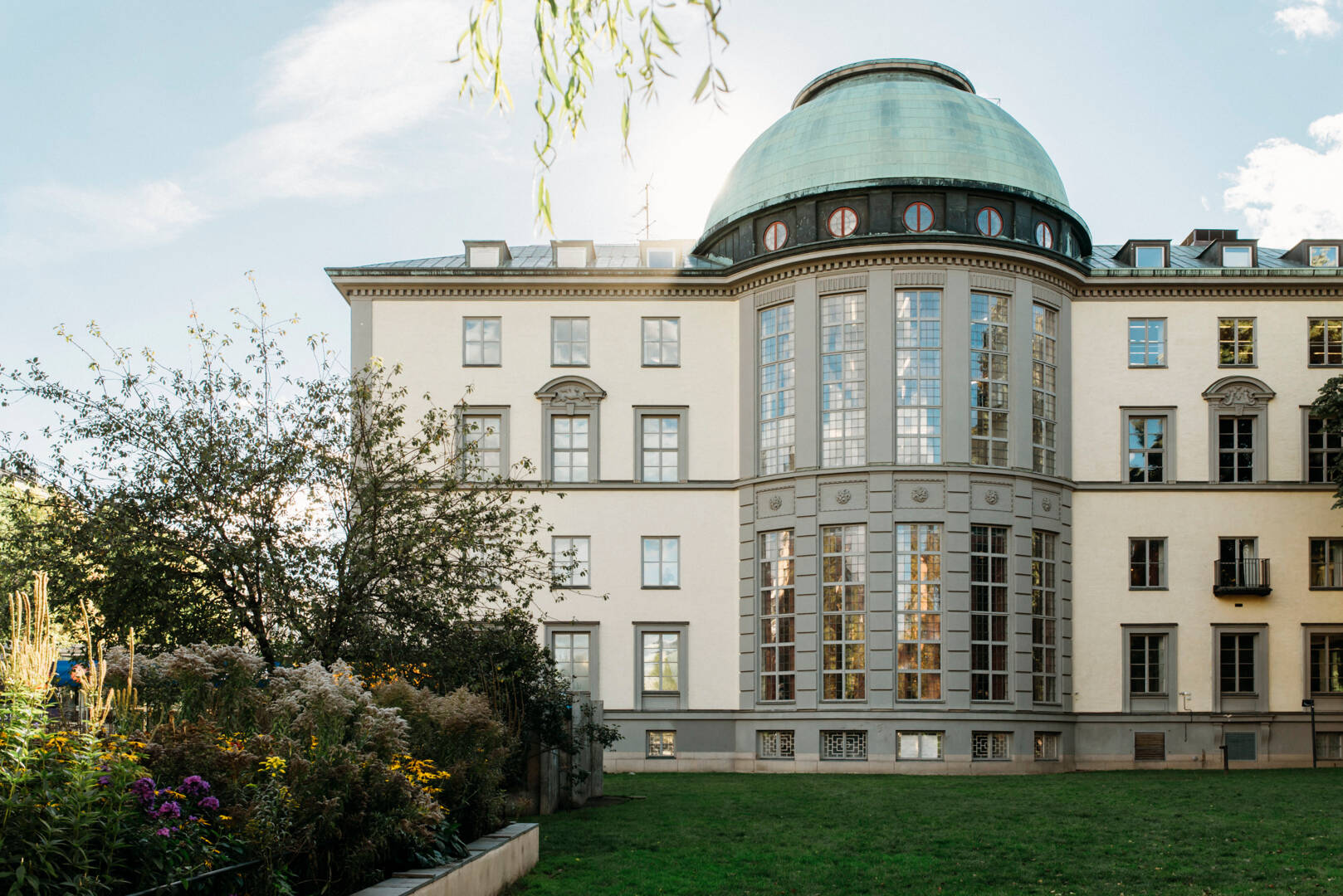 The Stockholm School of Economics campus, where Lousie and Johan completed their Executive MBA. Photo: SSE
A Swedish solution 
The solution came when  Louise and Johan decided to complete an Executive MBA at the Stockholm School of Economics. Both indicate that studying for the qualification allowed them for the first time to understand how to both manage an organisation and plan for its growth. 
Johan reflects: "The MBA gave me an understanding of the basic components of running any organisation. That was very new to me and enabled me to plan much better. I could also evaluate our systems and operations to see if they were working or not. 
"It made it easier for me to coordinate and communicate our business strategy with our other stakeholders."
Louise feels similarly: "When you do an Executive MBA you're learning about how organisations grow and change, as well as financial management. This allows you to broaden the breadth of what you can achieve.
"I highly recommend it. The funny thing is, most of the people in our class came out expressing how interesting and fun they found the accounting components - a subject that many of my colleagues hadn't considered since they were at school.
One aspect that both Louise and Johan highlighted is the value of the network they developed during the MBA, which influences their work long after they graduated. 
Says Louise: "I have access to a wide network of fellow alumni, lecturers and other partners that have helped my efforts grow tremendously. 
"What I appreciate about it is that it is very research-focused, I can draw upon the latest thought leadership and work alongside other organisations very easily. 
"I would say it has given me a toolbox, one for tasks I didn't even know about!"
For Johan, the networks he gained while completing his Executive MBA have helped him develop the funding sources he needed to make his product a reality.
"We have long-term investors on board right now that we did not have. I think this was a result of learning to articulate our strategy and execute it, in partnership with my MBA networks.
"It was great to meet other people who had been working across several areas, and for much longer than I had, I learned so much from it."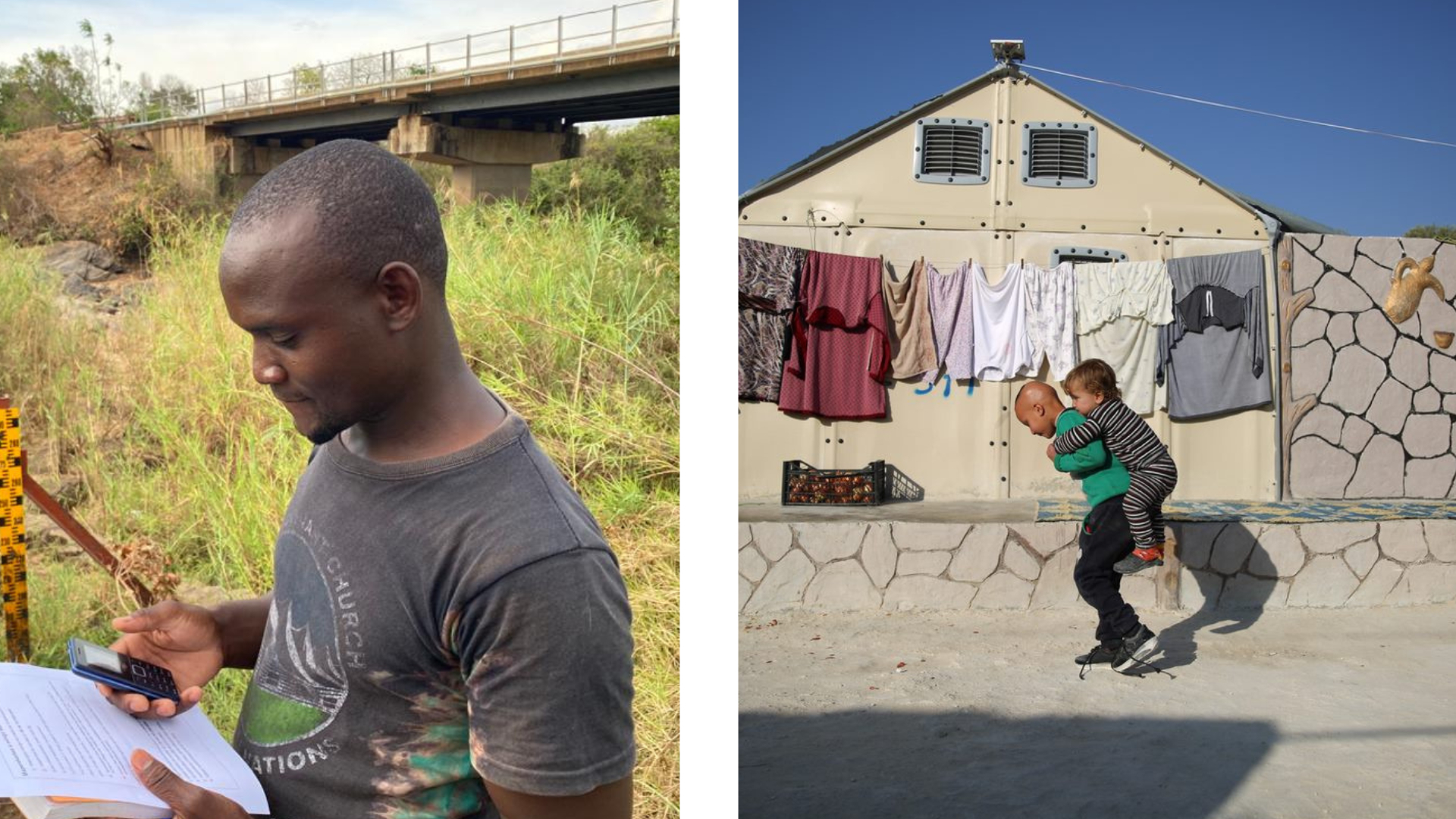 Changing Lives: Samson Phiri collects rainfall data for Water In Sight in Malawi while children play in front of a Better Shelter in a Syrian refugee camp. Photos: Supplied
Worldwide benefits  
Following the completion of their Executive MBA, both Louise and Johan have established enterprises that are transforming and empowering lives across the globe. 
With a little help from the IKEA Foundation, Johan established Better Shelter, which now supplies the UN Refugee Agency, among other relief agencies, and has deployed over 70,000 buildings in 78 nations.
Working with national governments, they have been able to leverage logistics networks to deliver life-saving accommodation within hours of a disaster or crisis. 
Most recently, they have been providing victims of the Ukrainian war shelter and a sense of stability. Refugees fleeing the conflict have also been able to access pop-up shelters in Czechia and Poland. 
Reflecting on his journey, Johan credits his MBA as central to the success of Better Shelter: "I think we've been able to set up a robust company that is ready for growth.
I've gained the tools that were needed to articulate strategies and effectively run our organisation. It's created stability and we're now in a very healthy position."
The completion of an Executive MBA also helped Louise to establish Water In Sight. The company now operates in both Malawi and Mozambique, their SMS technology and tech infrastructure allowing locals to vastly increase the number of data collections they can carry out. 
As a consequence, local farmers and officials have a better understanding of water demands, and the company has a data product that it can sell to governments. This has allowed Water In Sight to greatly expand. 
"We've been able to leverage mobile phone technology to digitise the collection of valuable data. In our first two phases, we've demonstrated that this solution works across large geographical areas. Now we can expand into southern Africa with the technology.
"My MBA led to the very natural creation of our tech start-up. It's been a great foundation for me to achieve my vision and build upon it from there."
Have you been inspired by the stories of Louise and Johan? Learn more about how Stockholm School of Economics prepared them to address some of the world's most pressing problems
This content was paid for by an advertiser and produced by The Local's Creative Studio.
See Also