For members
OPINION: The shocking state of German trains exposes the myth about punctuality
To the outside world, Germany has a reputation for being punctual. But when it comes to the rail system, passengers face shocking delays, as well as underfunded infrastructure, writes Brian Melican.
Published: 27 July 2022 17:04 CEST
Updated: 30 July 2022 06:28 CEST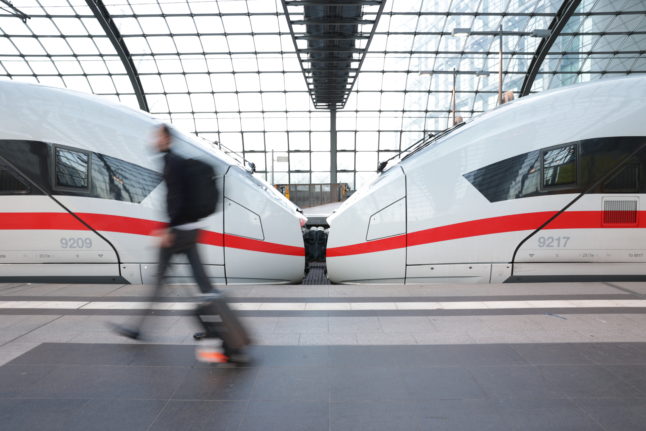 A traveller walks past a German ICE high speed train. Photo: picture alliance/dpa | Jörg Carstensen
Yes, train travel across Europe is far better than flying – even with kids
Hoping to do his bit for the planet, perhaps save some money and avoid spending any time in airports, The Local's Ben McPartland decided to travel 2,000km with his family across Europe by train - not plane. Here's how he got on on and would he recommend it?
Published: 11 August 2022 11:55 CEST