For members
EXPLAINED: Why does Sweden want to give police powers to seize foreigners' ID?
Sweden's government last week announced plans to give Sweden's police and coastguards "increased powers to carry out internal ID checks on foreigners". What does this mean and should foreigners in Sweden be worried?
Published: 11 July 2022 12:44 CEST
Updated: 11 July 2022 14:27 CEST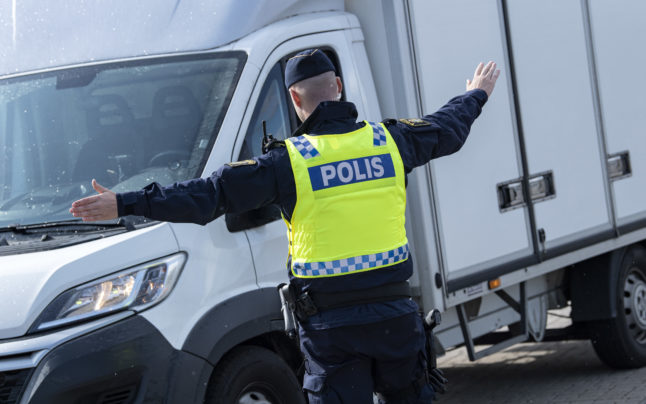 Police in Sweden stop a small truck for an 'internal ID check'. Photo: Johan Nilsson / TT
For members
What's it like driving from Scandinavia to the UK with a young family?
With the cost of airline tickets increasingly discouraging, is driving from Scandinavia to the UK becoming a more attractive option? The Local Denmark editor Michael Barrett gave it a try.
Published: 11 August 2022 16:59 CEST