For members
Which foreign countries can you visit with Germany's €9 ticket?
A number of Germany's regional trains and buses travel across the border to places like Switzerland and the Netherlands. We look at how you can use the €9 ticket to get there.
Published: 7 July 2022 12:09 CEST
Updated: 27 July 2022 12:50 CEST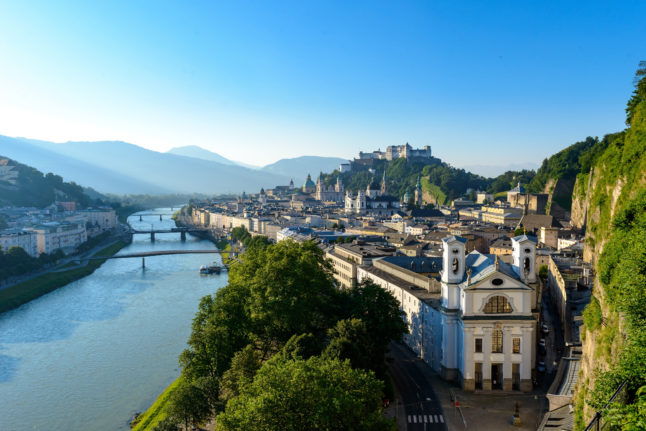 The beautiful Austrian city of Salzburg, which y. Photo: picture alliance/dpa/Österreich Werbung | G.Breitegger
IN PICTURES: German workers down tools in unprecedented strike action
In a rare show of combined force, Germany's service-sector union Verdi teamed up with rail sector union EVG in a nationwide day of industrial action on Monday. Here's how the morning unfolded.
Published: 27 March 2023 12:12 CEST