For members
EXPLAINED: How could Italy's drought state of emergency affect you?
Italy's government has declared a state of emergency in five northern regions. Here is what this means for people who live, work, or visit those areas.
Published: 5 July 2022 13:20 CEST
Updated: 10 July 2022 09:00 CEST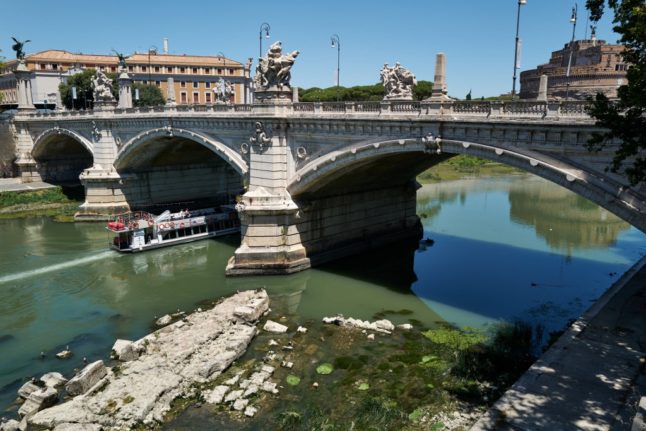 This picture taken on July 2, 2022 in Rome shows the low water level of the river Tiber near the Vittorio Emanuele II bridge, revealing an ancient bridge built under Roman Emperor Nero (Bottom). (Photo by Andreas SOLARO / AFP)
For members
MAP: The parts of Italy most at risk from floods and extreme weather
After flooding devastated parts of central Italy on Friday, data has revealed the areas most at risk as such 'extreme weather events' become more frequent.
Published: 19 September 2022 17:21 CEST
Updated: 20 September 2022 12:05 CEST