For members
EXPLAINED: What to know about languages and dialects in Germany
Standard German is called Hochdeutsch and is heard all over the country. But there are many regional dialects and other languages spoken in Germany.
Published: 1 July 2022 15:00 CEST
Updated: 29 July 2022 12:36 CEST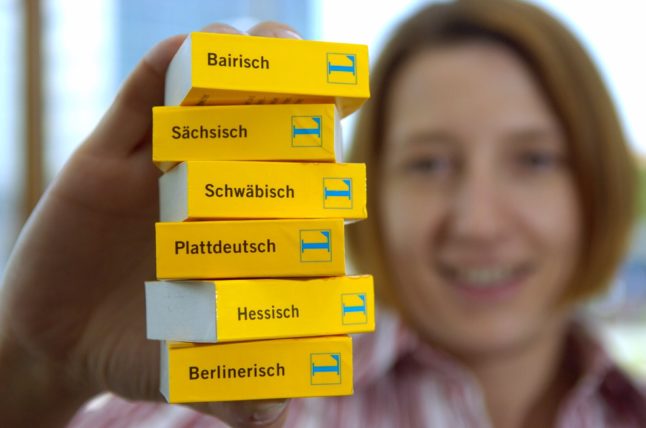 A woman holds dictionary editions with different German dialects. Photo: picture alliance / dpa | Peter Kneffel
How German dialects are battling back against 'Hochdeutsch'
Hochdeutsch (standard German) is what's taught in schools, and what you hear on mainstream TV. But a huge variety of dialects are alive and thriving - especially in Bavaria - says Augsburg local Nic Houghton.
Published: 28 September 2022 17:06 CEST