For members
'Something always goes wrong': What I learned taking the train through Europe with two kids
Travelling from Sweden to the UK and back by train via stops in Denmark, Germany, Belgium and France is no easy feat. But The Local's Richard Orange and his two kids managed to do it. Here's his advice for other travellers hoping to avoid the planes.
Published: 29 June 2022 10:59 CEST
Updated: 29 June 2022 13:05 CEST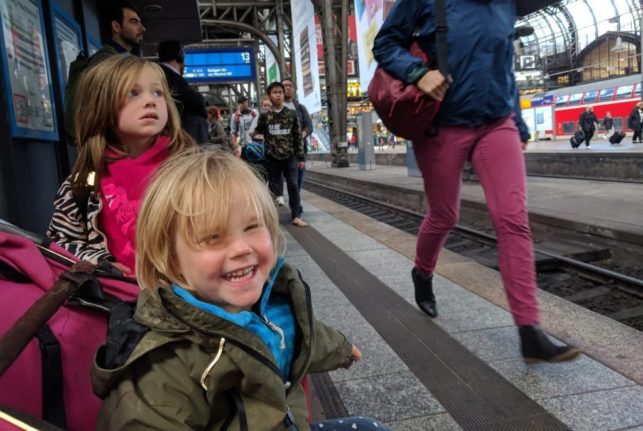 Finn Orange (front) and Eira Orange (back), during the family's first father-and-children rail odyssey back in 2017. Photo: Richard Orange
For members
How does train travel in Spain compare to the UK?
Train travel in Spain is generally very good and foreign residents here often talk about how good the rail services are compared to their home countries, particularly those from the UK. But is it really that different? Read on to find out.
Published: 11 August 2022 13:37 CEST