For members
What's the Swedish Christian Democrats' abortion contract all about?
Ebba Busch, leader of Sweden's Christian Democrats on Monday presented an "abortion contract", which she wants all of Sweden's party leaders to sign. What's going on?
Published: 28 June 2022 08:34 CEST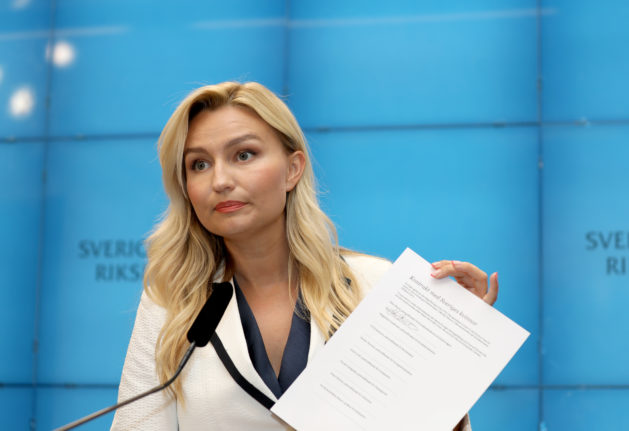 Christian Democrat leader Ebba Busch holds up an "abortion contract" designed to protect the right to abortion in Sweden. Photo: Ali Lorestani/TT
For members
What pledges have Sweden's four largest political parties made in this year's election?
With the 2022 Swedish parliamentary election just over a month away, The Local looks at each party's policies and pledges in the run-up to the big day on September 11th. Here's part one, covering Sweden's four largest parties.
Published: 5 August 2022 16:46 CEST