For members
Trees to trams: How French cities are adapting to summer heatwaves
The world is heating up, and France is no exception. Here is how the country plans to change the landscape of its cities in order to cope with ever-increasing heatwaves.
Published: 21 June 2022 10:20 CEST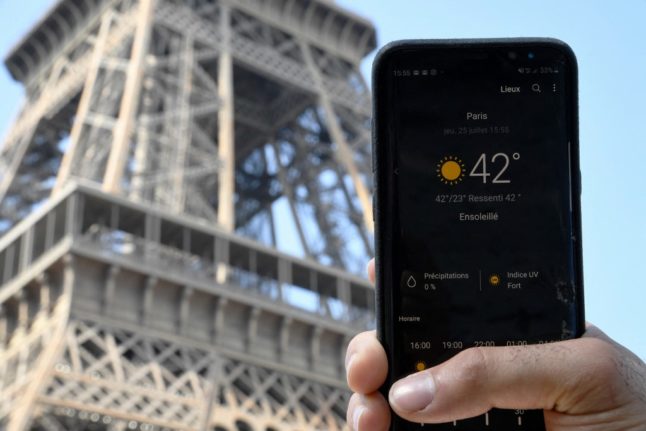 A person next to the Eiffel Tower holds a smartphone indicating a temperature of 42 degrees Celsius in 2019 (Photo by Bertrand GUAY / AFP)
Firefighters contain French blazes but caution reigns
A huge fire that has devastated swathes of southwestern France appeared contained on Friday as French and foreign firefighters worked flat out, but blistering temperatures made victory uncertain, local authorities said.
Published: 12 August 2022 18:07 CEST