For members
When are French police permitted to use tear gas?
As French police officers' use of tear gas is once again in the news, here are the rules in place governing the usage of 'gaz lacrymogène' in France.
Published: 7 June 2022 14:21 CEST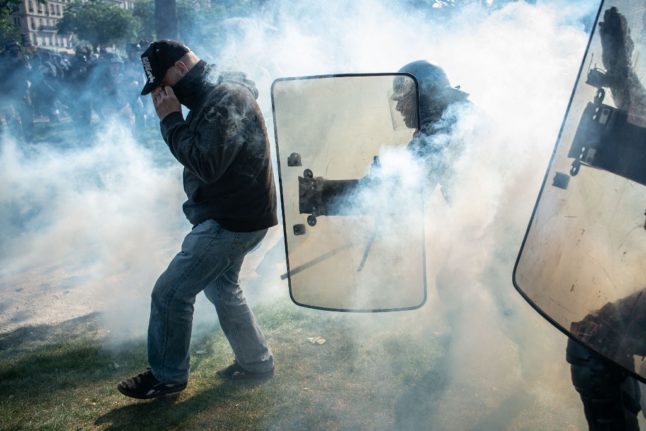 A police officer clashes with a protesters in a cloud of tear gas at the annual May Day rally (Photo by AFP)
For members
Reader question: Do French police have the right to see my ID?
French police have some quite surprisingly wide-ranging powers that apply to everyone in France, whether resident or visitor.
Published: 17 August 2022 16:46 CEST