For members
Why are staff at Spanish embassies around the world on strike?
Staff at Spanish embassies and consulates in at least seven different countries have joined a strike that started in the UK, leading to delays in visa processing for many around the world.
Published: 27 May 2022 10:22 CEST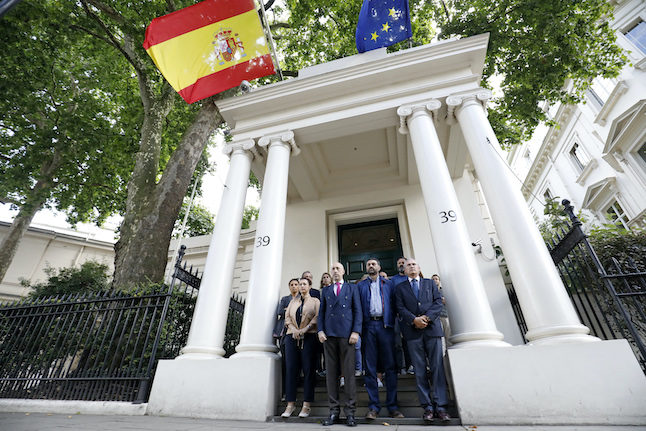 Staff at the Spanish Embassy in London in 2017. Photo: Tolga AKMEN / AFP
Spain and the US to exchange more language assistants in bilingualism push    
The governments of Spain and the United States have agreed to recruit more English and Spanish-language assistants from each other's countries as a means of bolstering bilingual education in the two nations.
Published: 23 September 2022 15:57 CEST