For members
€9 for 90: Everything you need to know about Germany's cheap travel deal
Germany's €9 monthly transport ticket arrived on June 1st. Here's everything you should know about the deal that will allow you to to travel the country for next to nothing this summer.
Published: 20 May 2022 17:18 CEST
Updated: 1 June 2022 08:59 CEST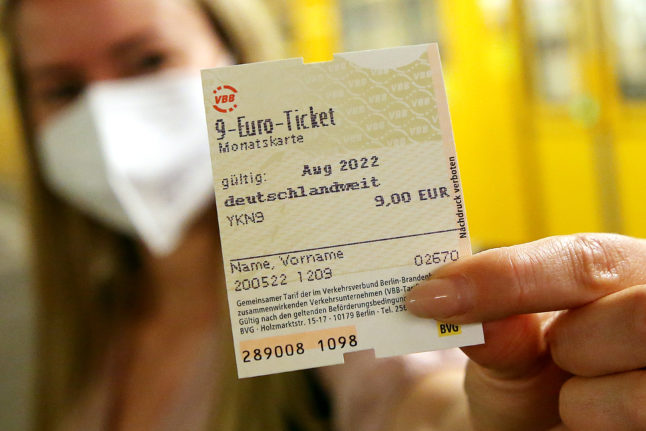 A rail passenger holds the €9 monthly ticket in Berlin on Friday. Photo: picture alliance/dpa | Wolfgang Kumm
Germany considers 'Klimaticket' to replace €9 public transport offer
Germany could well be heading for more affordable public transport after the success of the €9 ticket.
Published: 4 July 2022 13:26 CEST