For members
Heatwave: Why is it so hot in Switzerland right now?
Not so long ago we complained about the cold and rainy weather in Switzerland, wishing for sunnier and warmer days. Our wish has come true — but why exactly is it so hot and what can we expect for the coming weeks?
Published: 19 May 2022 11:18 CEST
Updated: 21 May 2022 08:58 CEST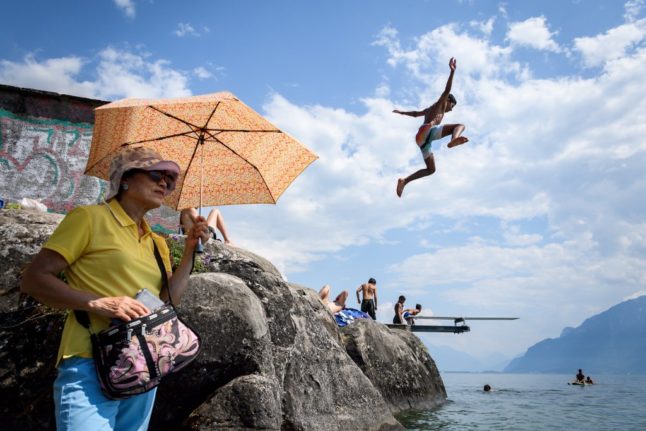 Hopefully you are fit enough to do this. Photo by Fabrice COFFRINI / AFP
For members
What's next after Switzerland's 'extremely worrying' heatwave?
Switzerland hit record high temperatures for June for the first time in 75 years on Sunday but what's the forecast for the coming days and weeks?
Published: 20 June 2022 15:50 CEST