For members
OPINION: Racism doesn't get much more obvious than Sweden's refugee bias
When you look at Sweden's reception of Ukrainian refugees, it's clear that what was good enough for poor Muslims from Syria, is not considered good enough for white Christians from Ukraine, notes Stockholm University Professor Christian Christensen.
Published: 13 May 2022 13:45 CEST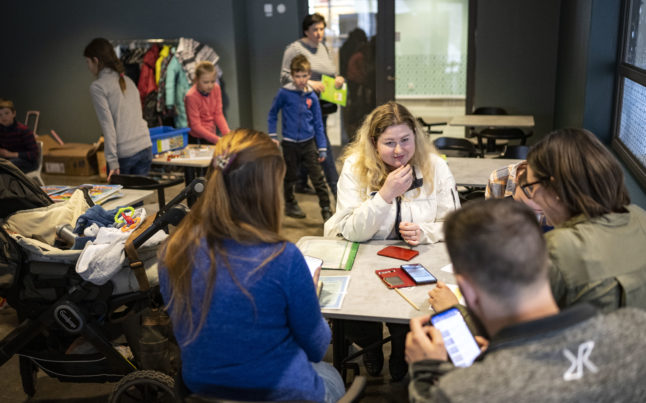 Olga Fariga and Natalia Cheenihova, two Ukrainian refugees, fill in formsw ith the help of Maria och Jonas Broström at a drop-in centre in Hässleholm. Photo: Johan Nilsson/TT
Swedish Iranians complain of 'drastic drop' in visas for relatives
Iranians living in Sweden are complaining that relatives are no longer being granted visas to visit, causing pain and heartbreak for one of Sweden's most established immigrant communities.
Published: 16 June 2022 15:29 CEST
Updated: 17 June 2022 10:07 CEST