Produced by The Local's Creative Studio in partnership with Helsingborg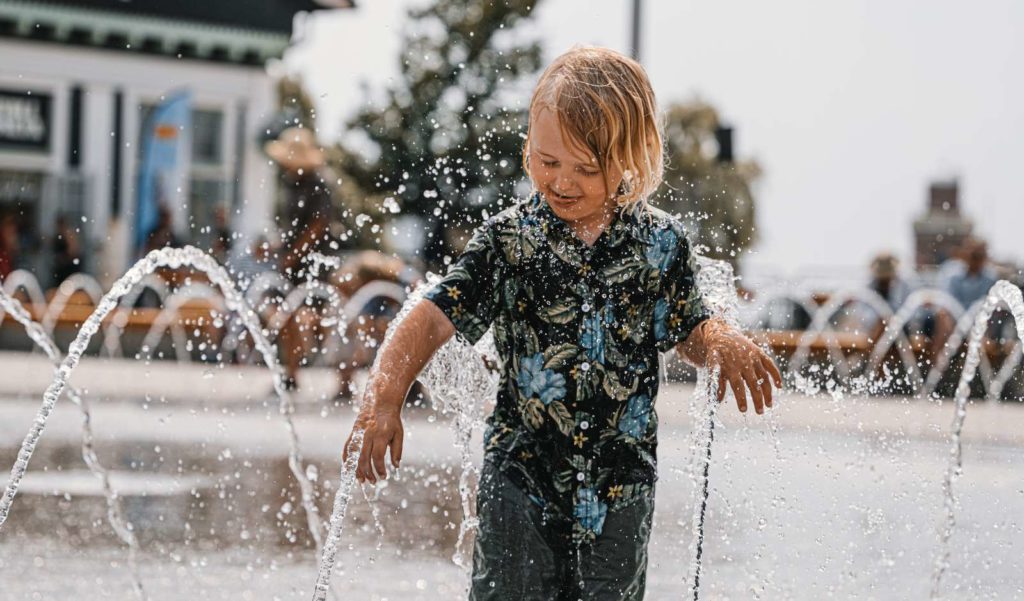 A small, innovative city in southern Sweden is steering the world towards a much greener – and brighter – future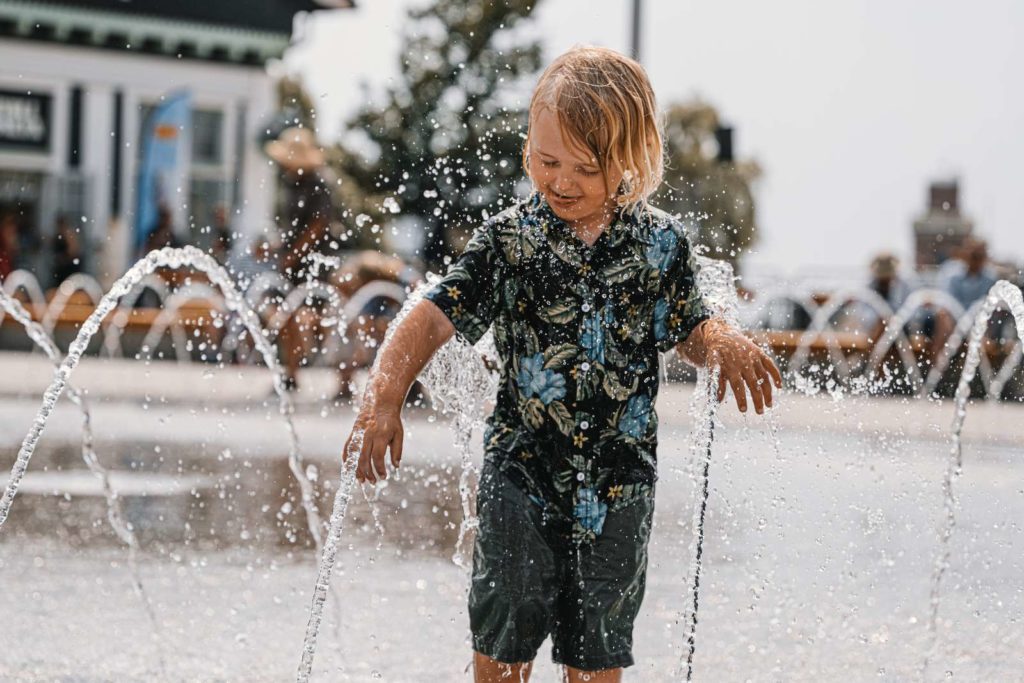 A small, innovative city in southern Sweden is steering the world towards a much greener – and brighter – future
A peek into the future: what will city life be like in 2050?
Living in a city is great - it's convenient, exciting and full of opportunities. But it can also be challenging. Cities around the world are struggling to sustainably meet the needs of their growing populations. Meanwhile, climate change and rising sea levels pose ever-present threats to public health and challenges both city planning and existing infrastructure.
For several years now, Helsingborg has been seeking new ways to become a smarter and more sustainable place to live. From the optimal use and design of limited urban space, to the treatment of wastewater and the reuse of existing building materials, the city is pioneering innovations and initiatives that cities everywhere can benefit from.
Results from this city-wide quest will be on display at the H22 City Expo later this spring and over the summer. Over 60 initiatives are planned in Helsingborg's new circular district of Oceanhamnen alone. The new waterfront neighbourhood is itself a modern marvel, and an example of how urban space can be better utilised. 
H22 City Expo – discover how innovation can inspire solutions to the world's challenges
Built next to the city port, traditional harbour piers have been transformed into 'islands' connected to the mainland by a suspension bridge. By 2030, the 'urban archipelago' will be populated with over 2000 new homes, three office buildings, a seawater swimming pool, a new kindergarten, and much more.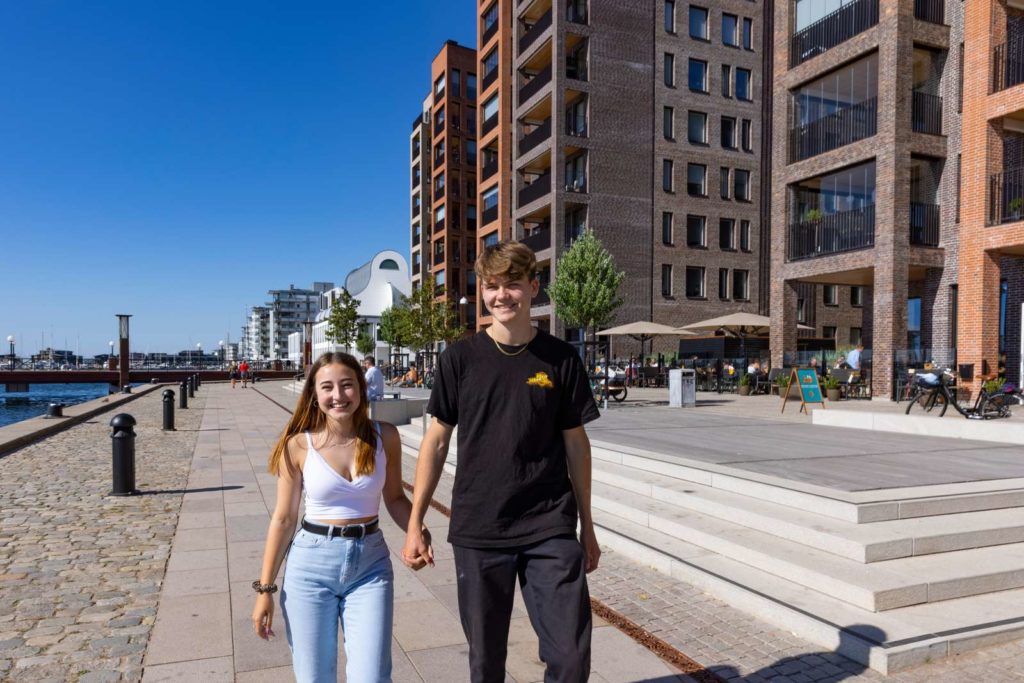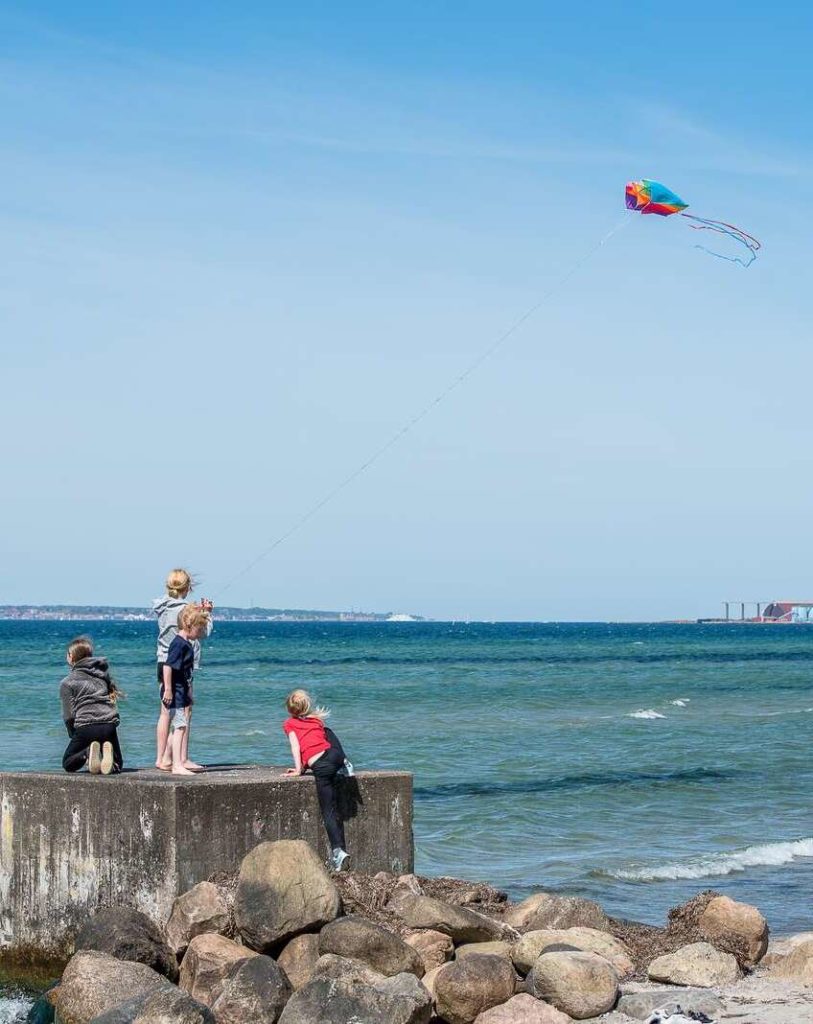 Making use of small spaces
"Oceanhamnen has been a challenging project since it's a living harbour area," says Martin Hadmyr, head of landscape architecture for the City of Helsingborg. "We have the ferry lines going to Denmark so we have the container harbour with a lot of noise, and we're also close to the public sewage plant. It's in this context that we are building the new district."
Overflowing cities around the world face similar obstacles. Avoiding urban sprawl and using existing land and infrastructure are central to future city planning. Helsingborg has worked closely with the Swedish government to develop solutions for building under such challenging circumstances. The area has been planned to protect workers and residents from noise pollution and combat potential smells and contaminations from the sewage plant.
"We have designed this area so that the offices are in the parts that will be most challenged by noise to protect the inner core where we have public housing. We've also worked a lot with the sewage plant and totally covered it." Once an area best avoided, the wastewater treatment plant has been built over and partially covered with green spaces.
The H22 City Expo invites the world to explore the smart solutions of the future. Guided tours are held every day to explore Oceanhamnen
The idea is to transform previously unpleasant spaces into community-friendly areas, says Martin. Another example is an old dock which has been transformed into a park with a playground. But not just any old playground - the jungle-themed playground has built-in speakers for a uniquely immersive experience.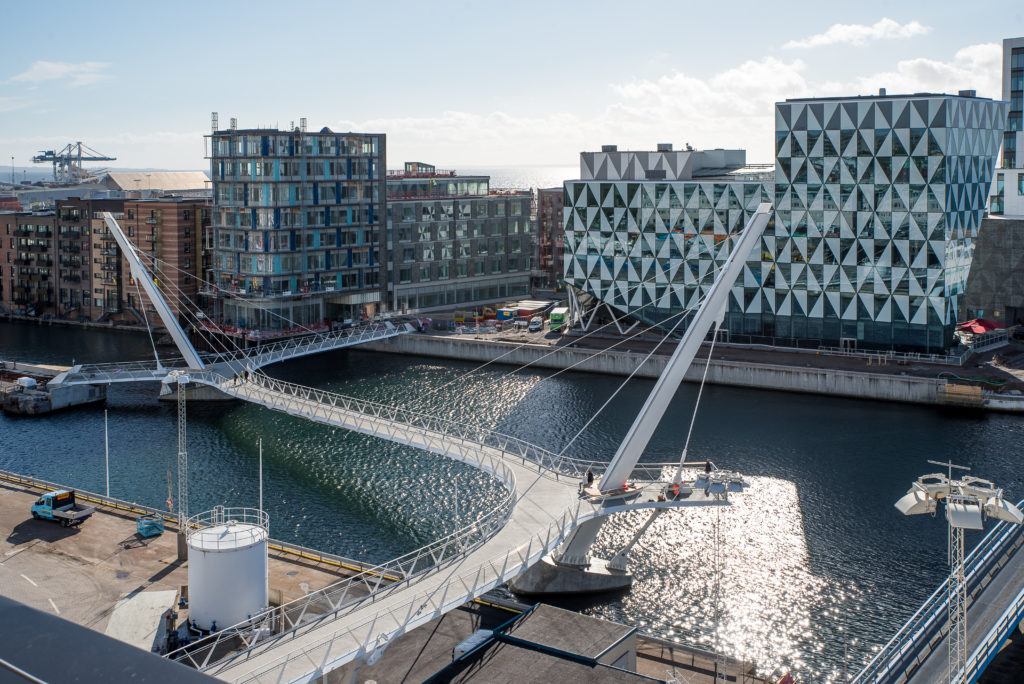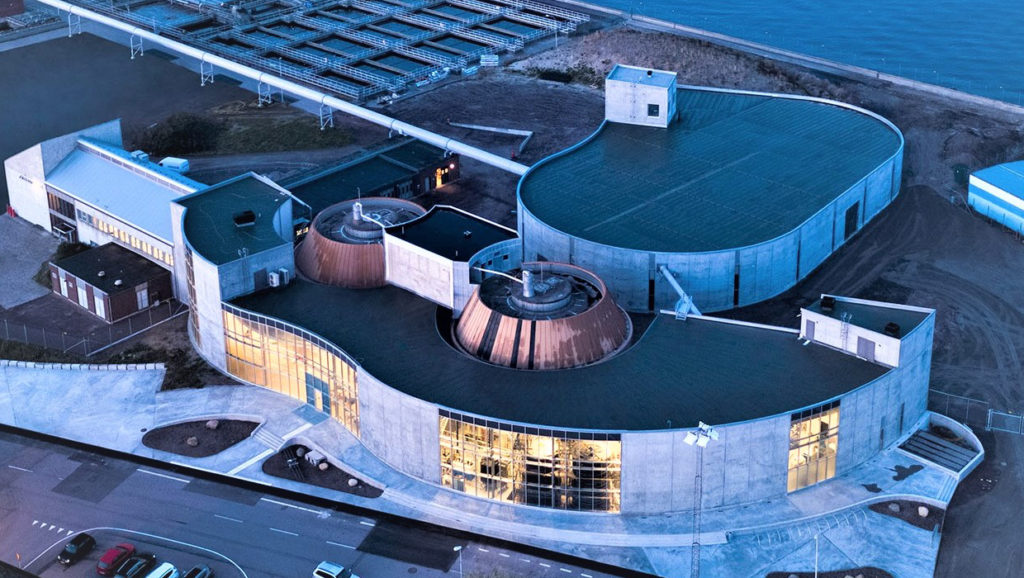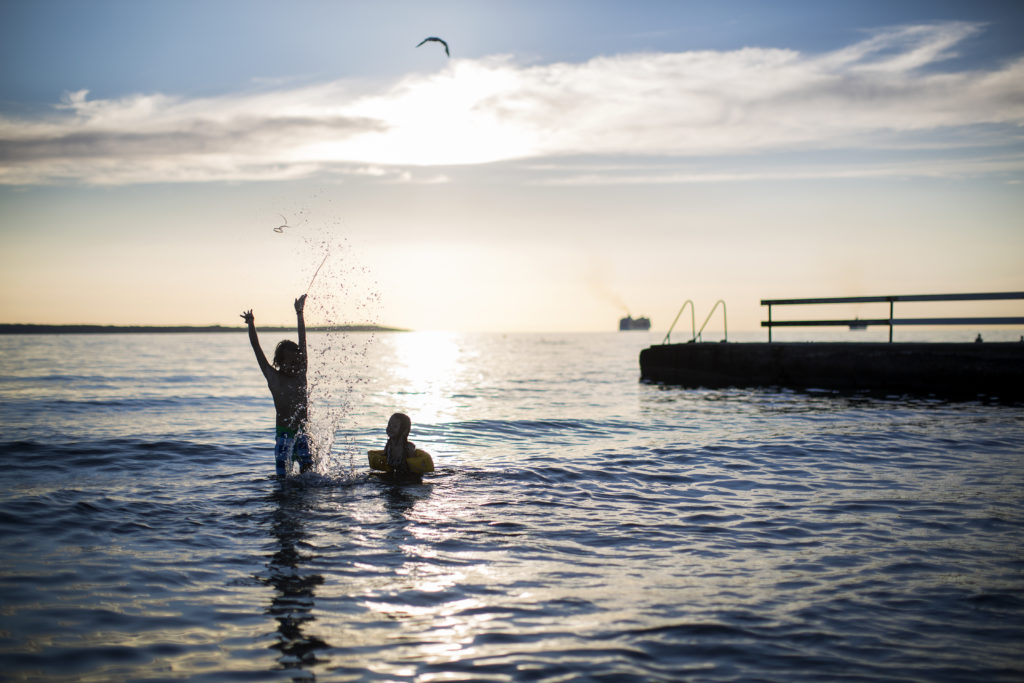 Three pipes better than one
Cities everywhere are contending with rising populations, pushing the limits of local resources and infrastructure. Part of the solution could be as simple as rethinking the way we approach wastewater. 
Reco Lab, a new facility at Helsingborg's wastewater treatment plant, consists of three parts: a development unit, a testbed and a showroom for exhibitions. The mission is to create a new system of collecting and handling wastewater and food waste, known as the 'three pipes system'.
"It's a challenge for many cities globally that we have more and more inhabitants, and then our wastewater treatment plants need to get bigger - or we have to change the way we use them. This is an example of that - where we can have a central place in the city but it's still a nice place to visit," says Amanda Haux, business developer at Reco Lab.
The new separation system - one pipe for bathwater, dishwater and washing machines, one for ground food waste, and a vacuum pipe for toilets - all lead to Reco Lab for treatment. The system is already being tested by residents.
Relieve pressure and contribute to circularity with the Reco Lab Pinkomaten! Guided tours of the Reco Lab are held daily 
The key difference from traditional wastewater treatment plants is how the resources in the water are handled. Wastewater is typically seen as something dirty that needs to be cleaned as much as possible, but not in Helsingborg. "We have thought of the process as an opportunity to see the wastewater as a resource," says Amanda. 
Instead of cleaning away valuable nutrients, Reco Lab extracts them. The system will, for example, recycle three times as much phosphorus (in a purer form) and seven times as much nitrogen, compared to conventional sewage treatment. Grey water can be recycled into drinking water and with a concentrated and separated flow of black water and food waste, 60-70% more biogas can be produced per connected person, per year. 
Similar facilities exist globally but none yet on the same scale as Helsingborg, and none that separate the wastewater in the same way. Amanda believes that being a forerunner is important so that everyone else dares to follow suit. The team is currently gathering data to calculate costs and evaluate economic wins compared to environmental wins. 
As for the residents already testing the system, they can enjoy a sense of pride every time they flush the toilet.
"I think if you live here, it's very easy to feel like a hero for environmental issues because it's built into the infrastructure. Just by living in the system, they make a huge difference in how we handle these three pipes that come to us."
Building a greener future
Concrete has long been a challenge for the environment, yet - somewhat paradoxically - the world needs more infrastructure to cope with climate change and population growth. Changing our perception of what counts as 'waste' is a recurring theme in Helsingborg and central to the global construction industry's future.
"Reuse is the new 'new'," says Christine Delander Eksten, project leader for ReCreate, an EU-funded project exploring how existing concrete elements can be deconstructed and reused in new buildings. "It's the way everyone wants to build in the future. It's so strange to put perfectly good materials into the local waste area and buy new."
Each of the four countries involved with the ReCreate project has a country cluster comprising academia and industry. In Sweden, the KTH Royal Institute of Technology in Stockholm leads the project with support from Helsingborgshem and Sweden's leading concrete building company, Consolis Strängbetong.
Are you ready to meet the future and test your limits of what's possible? Come be inspired in Helsingborg this summer
True to form, Helsingborg was prepared for the assignment long before the city even undertook it.
"We in Helsingborg started before we were involved in the project because we knew it was something we needed to learn more about. We need to know everything we can about the process and how we as a developer need to act to reduce resources used, waste from demolition and, of course, impact on the climate."
Each country cluster is tasked with constructing a pilot building using reused concrete elements. At the H22 City Expo, Sweden will exhibit a small pilot building in the Drottninghög area of the city built with disassembled concrete elements.
"We took some of the elements from a building that was under demolition nearby. But it's not always possible to go directly from a demolition area to a new building area. So that's part of the challenge," says Christine. 
The team might not have all the answers yet but the foundations have been laid and will be open for discussion at H22. "We will present many challenges at the City Expo and also talk about our solutions. I think it's important to show everyone what's possible in the industry today, and which solutions we still need to develop for the future."
The city of 2050 will be an exciting place to live if we continue to meet the challenges of today, and this small Swedish city is showing just what is possible. 
H22 City Expo is an international event in Helsingborg that will run for 35 days from 30th May-3rd of July 2022. It is also a platform for presenting innovation work and new solutions. The focus is on future solutions within welfare and urban development – how innovation can help improve the quality of everyday life for everyone living and working in Helsingborg.