For members
Today in Austria: A roundup of the latest news on Monday
Temperatures to hit 30 degrees, Covid-19 infections back to January levels, calls for EU to fix electricity pricing and more news on Monday.
Published: 9 May 2022 09:12 CEST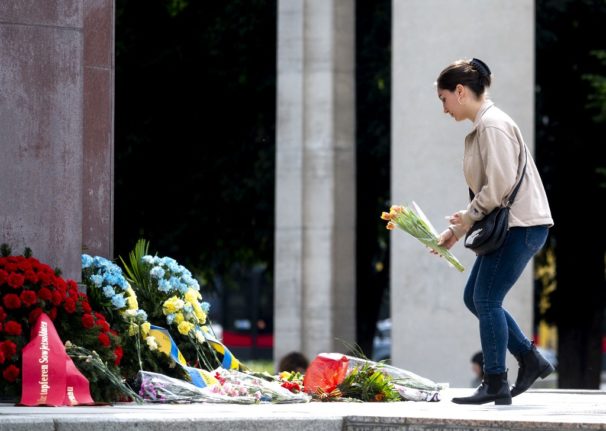 A woman places flowers in front of the Soviet War Memorial during a protest against Russia's war in Ukraine at Schwarzenbergplatz in Vienna, Austria, on May 8, 2022. The monument was built to commemorate 17,000 Soviet soldiers who were killed in Vienna during World War II. (Photo by JOE KLAMAR / AFP)
For members
Today in Austria: A roundup of the latest news on Monday
German classes for refugees, vaccination, the weather for today and more news from Austria on Monday.
Published: 4 July 2022 09:23 CEST