For members
EXPLAINED: What do we know so far about Sweden's new 'talent visa'?
In the new work permit law which comes into force on June 1st, Sweden is launching a new nine-month 'talent visa', which will allow "some highly qualified individuals" to get temporary residency while they look for jobs or plan to launch a business. What do we know so far?
Published: 5 May 2022 10:22 CEST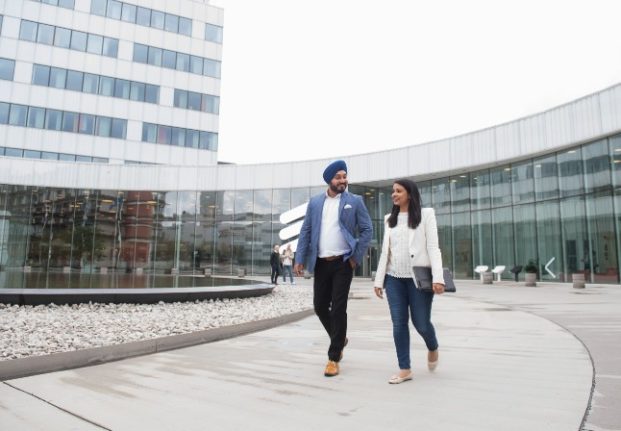 Jasmeet Singh Sethi (left) and his colleague Samidha Mahapatra, two IT technicians who have come to Sweden to work for Ericsson. Photo: Fredrik Sandberg/TT
For members
EXPLAINED: What are the main obstacles to finding a job when moving to an EU country?
Moving to another country is never easy, as it requires going through cultural changes and administrative formalities. It can be even more complicated when looking for a job.
Published: 4 July 2022 15:49 CEST