For members
EXPLAINED: The Covid rule changes in May across German states
Many Covid restrictions in Germany have been relaxed recently, but some rules remain in place. We break down what you need to know about the recent changes.
Published: 2 May 2022 13:13 CEST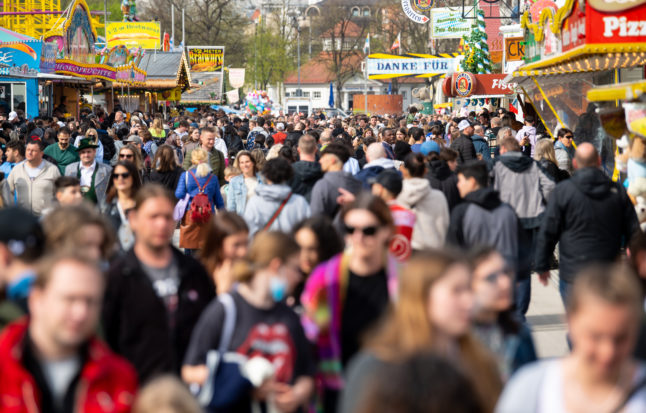 People enjoy Munich's spring festival on April 22nd. Photo: picture alliance/dpa | Sven Hoppe
How useful are Germany's Covid restrictions?
Protective measures such as wearing a mask correctly and lockdowns can be effective in the fight against Covid, an expert commission in Germany has found. But many questions remain unanswered.
Published: 1 July 2022 16:50 CEST