Presented by helsingborg stad
How a medieval Swedish city is shaping the future
 Produced by The Local's Creative Studio in partnership with Helsingborg   
How a medieval Swedish city is shaping the future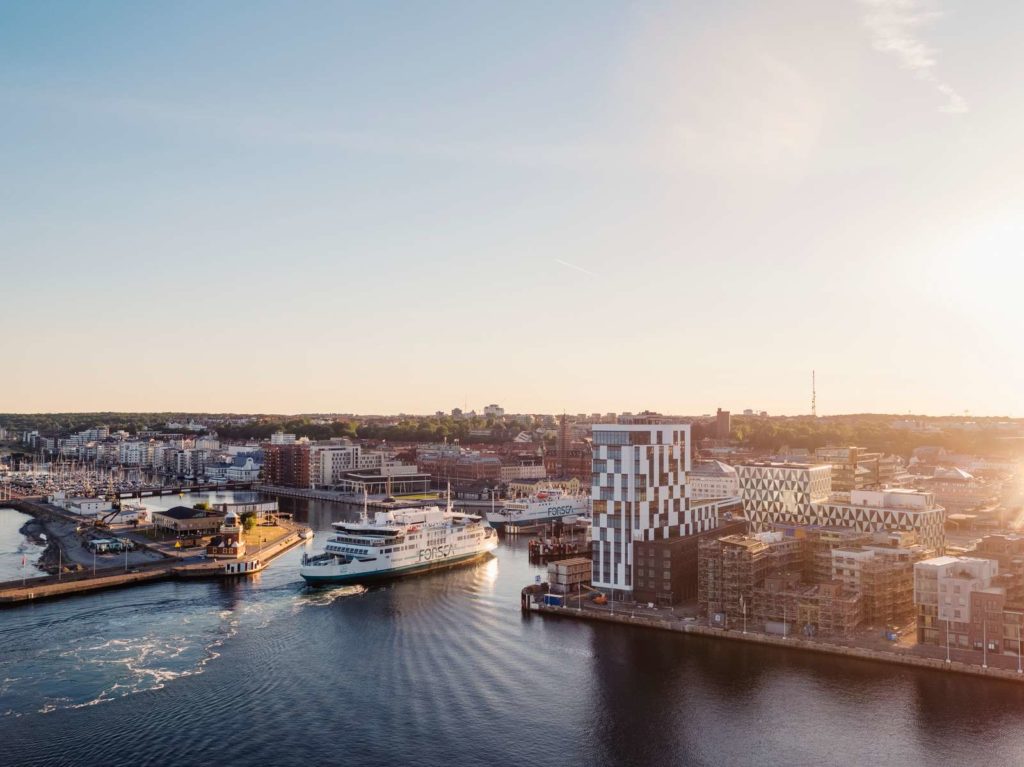 How a medieval Swedish city is shaping the future
Perched on the northwest tip of Skåne - just a hop, skip and a ferry ride from Denmark - Helsingborg is a small Swedish city preparing to make a big difference.
Stockholm, Gothenburg and Malmö might be Sweden's biggest players, but Helsingborg is arguably its most valuable. In 2020, the scenic coastal city won second prize in the prestigious European Capital of Innovation Awards and was also recently a finalist in the European Green Capital Award 2023. This summer, it's preparing to show the world why it deserved these accolades.
So, just how does a relatively unheard of city in southern Sweden achieve global recognition? The journey started in 2019 when Helsingborg launched the H22 initiative with a whopping investment of nearly €25 million. The aim was to transform the city into a smarter and more sustainable place to live - and in the process become a blueprint for a better future.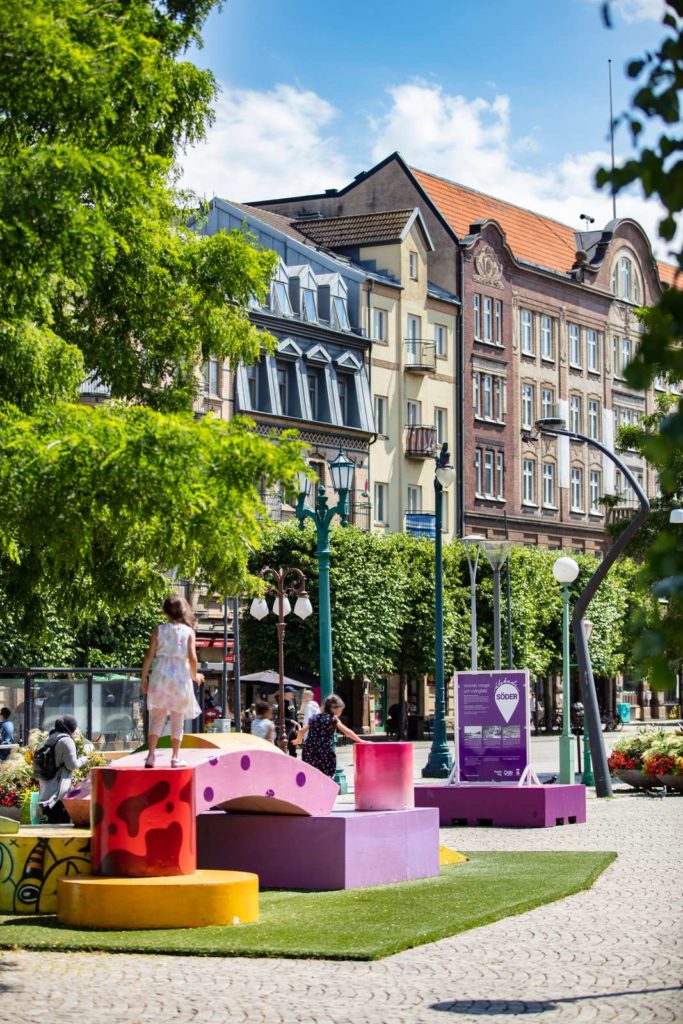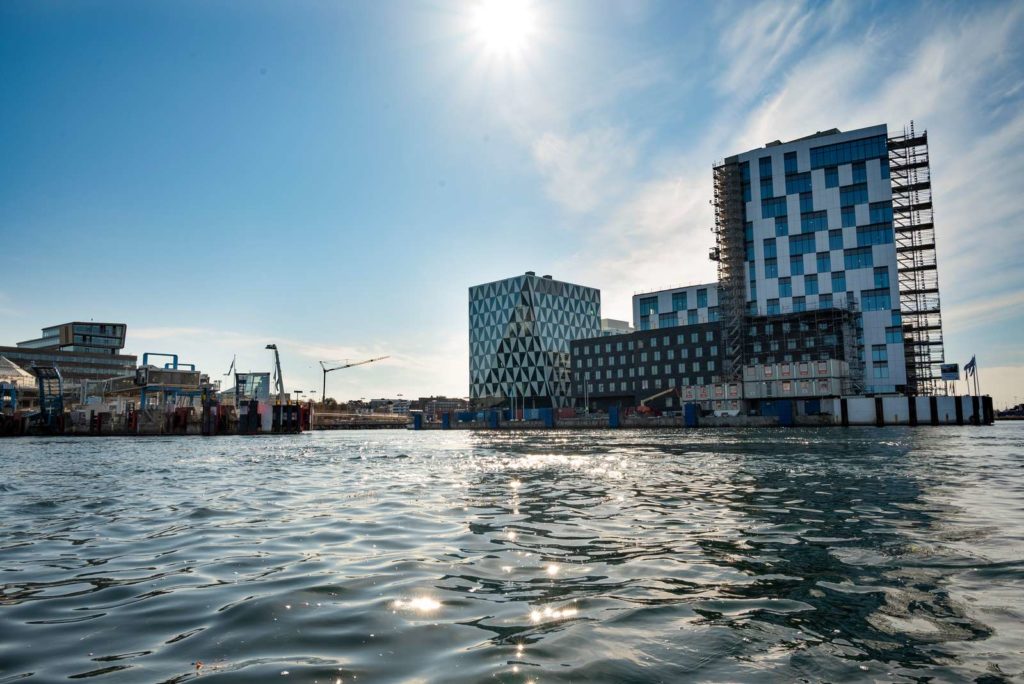 Ideas were needed to achieve this ambition, and lots of them. A city-wide innovation hub and accelerator allowed city officials to collaborate alongside the private sector, academia, and the people of Helsingborg. Questions such as how to create a more circular society, combat loneliness, and improve the quality of life for city dwellers were posed.
The solutions so far will be showcased at the H22 City Expo, a 35-day innovation show kicking off on 30th May. The public is invited to explore over 350 groundbreaking sustainability projects on show across the city, concentrated in four districts: the City Centre, Oceanhamnen, Slottshagen and Drottninghög.
Stroll through 'The Forest' (Skogen), a temporary urban forest where young minds are invited to show how they have reconnected with nature since the outbreak of the COVID-19 pandemic. Architecture and design students from the world's premier universities will attend, including students from ECAL in Switzerland, MIT Boston, Ingvar Kamprad design centre at Lund University, and the Royal Danish Academy in Copenhagen. You can also explore Havoteket and the artificial stone reef, a prototype of a future learning environment focused on ocean sustainability.
Swedish furniture behemoth IKEA will deck out Magasin 405, an old warehouse, with a food court, dance hall, visions for the future first home, and more. Budding astrophysicists can stroll between the planets of our solar system in an interactive exhibition at Sundstorget Square, exploring the universe and learning more about our own planet and its wellbeing. The Swedish National Space Agency will also be part of the programme, as it learns more about climate change, how it affects our planet and how we can develop our cities to adapt to the climate.
H22 City Expo - discover how innovation can inspire solutions to the world's challenges

Experience the sound of water at Helsingborg's majestic new water tower. Designed by esteemed architect Gert Wingårdh, 24 sound channels will be installed in the structure to highlight the importance of clean water. The water tower has been nominated for this year's Kasper Salin Prize, Sweden's most prestigious architectural prize for a Swedish building or building project of high architectural quality.
The cherry on top for foodies will be the involvement of acclaimed Swedish chef Daniel Berlin. Expect food that reflects the theme of innovation and sustainability, meetings with top chefs such as Niklas Ekstedt and Frida Ronge, workshops, tastings, and in-depth conversations between producers and farmers. Nicolai Nørregaard from Michelin-starred restaurant Kadeau in Copenhagen will also attend. Sweden's top street food will be in Helsingborg, too, for the Swedish Street Food Awards.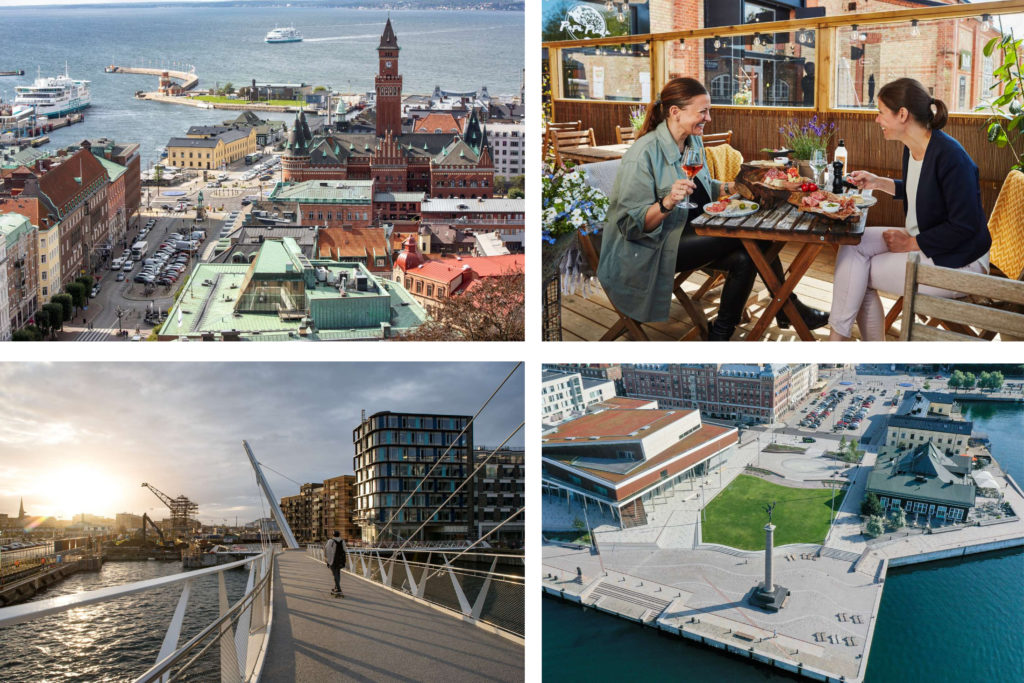 Where old Sweden meets new Sweden
If you're in town or simply keen to explore Helsingborg before (or after) the Expo, there's a smorgasbord of Swedishness to experience all year round. Helsingborg is a city where old Sweden meets new Sweden, rich with history and abuzz with modernity.
First recorded as a town in 1085, Helsingborg rose to prominence in the Middle Ages. Few relics of the time remain, but one of the most imposing is Kärnan fortress (atop of which Swedish indie rock band The Sounds will perform during the Expo). Built by the Danes in the fourteenth century, the fortress is as impressive today as it would have been six centuries ago.
There's so much going on at the H22 City Expo - find out more here

Swing by Sofiero Castle, which has what is considered one of Europe's most beautiful gardens with more than 10,000 rhododendrons in bloom from mid-May to mid-June. Sofiero is also this year staging an exhibition about Gert Wingårdh, one of Sweden's most celebrated architects (and architect of Helsingborg's new water tower, see above).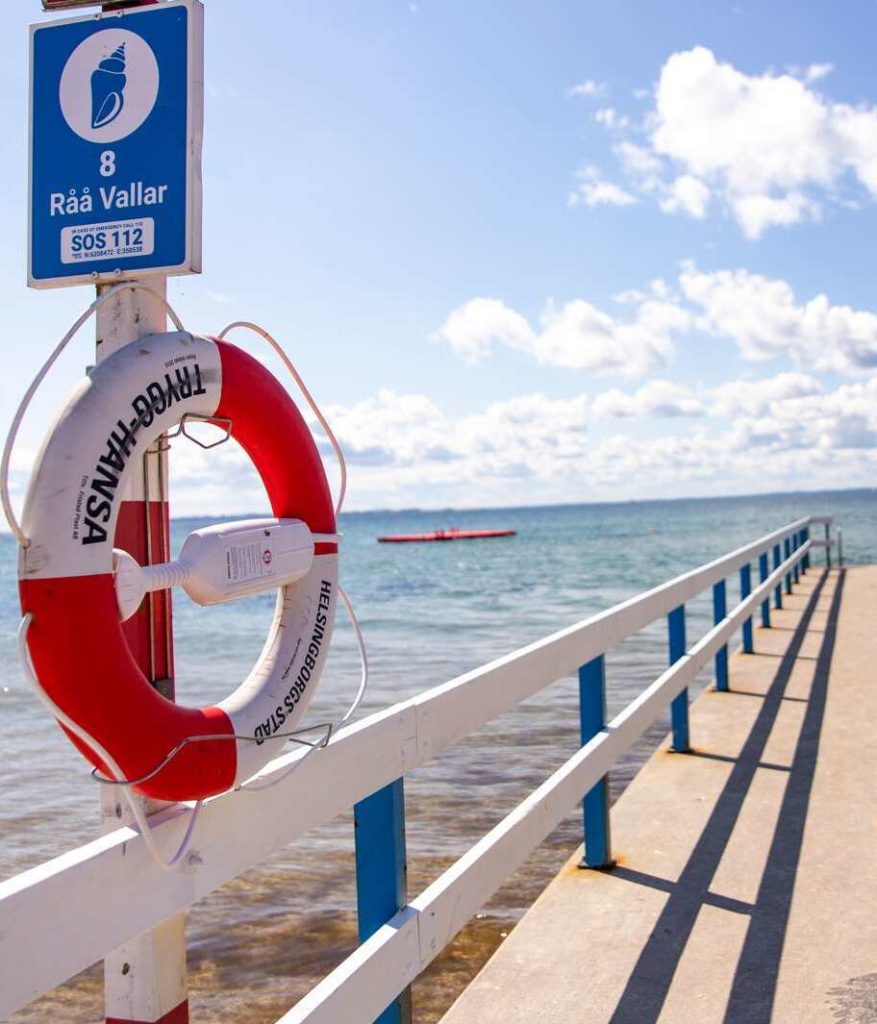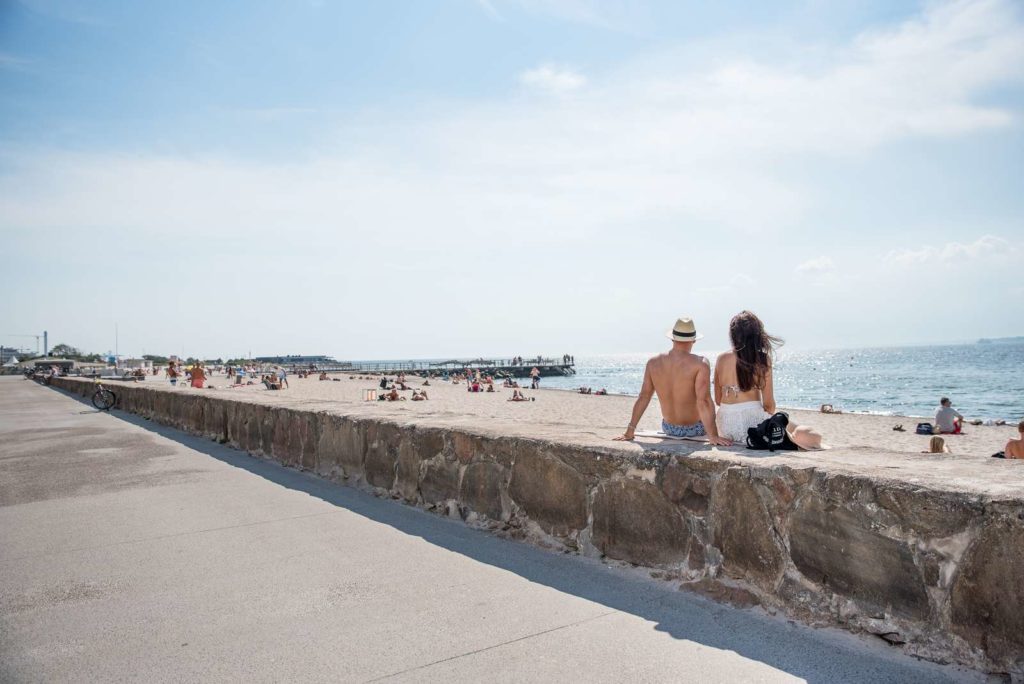 From the Ice Age to the modern day, it's all on display at Dunkers Kulturhus. Wander down the boardwalk in the city centre and you'll spot the striking structure, designed by Danish modernist Kim Utzon. Fun fact: Utzon is the son of Jörn Utzon who designed the Sydney Opera House. Dunkers is also running the fascinating Across The Strait exhibition. 
Come snow or shine, you can visit one of three 'cold bath houses' on the waterfront. Plunging into icy water before racing into a nearby sauna is a beloved Swedish winter pastime. Tourists won't be shamed for preferring their water well-warmed; Swedes don't discriminate and enjoy a refreshing dopp (dip in the water) at the bath houses year-round. Helsingborg also boasts a number of beautiful, family-friendly sandy beaches, so visitors are really spoilt for choice. 
Learn more about the H22 City Expo 

Helsingborg's dining scene is as diverse as it is lively. There's everything on the menu, from classic Swedish seafood dishes to Japanese and Korean cuisine. Stop by Sillen & Makrillen for fresh seafood and views of the strait and out onto Denmark. Shake things up with a cocktail at Bara Vara or get your caffeine kick at the Bruket Kafé.
When in Helsingborg do as the locals do and tura. This one verb sums up a favorite activity of locals and visitors alike. Hop on the electric Forsea ferry, the world's first high-intensity battery-powered ferry line, from Helsingborg across the channel to Helsingør in Denmark - and then come back again (and a few more times for good measure if you have nowhere else to be). All your on-board needs are covered by a restaurant serving shrimp sandwiches and locally-brewed beer or treat yourself to a spot of fika at Cafe Ristretto.
With so much on offer, you'd need to move at the speed of light to experience Helsingborg in a single day. Lay your head down at the Scandic Oceanhamnen, a hotel with sustainability at its core, or the boutique V Hotel Helsingborg, a cozy option just a five-minute walk from Helsingborg Central Station.
There's certainly enough to keep you busy and if you can't get through it all in one trip, you've plenty to look forward to next time you visit Helsingborg.
H22 City Expo is an international event in Helsingborg that will run for 35 days in May-July 2022. It is also a platform for presenting innovation work and new solutions. The focus is on future solutions within welfare and urban development – how innovation can help improve the quality of everyday life for everyone living and working in Helsingborg.
This content was paid for by an advertiser and produced by The Local's Creative Studio.
See Also