For members
The ten most unusual Swiss referendum topics
Switzerland's direct democracy system means getting an issue to the polls has a relatively low threshold. Here are some of the more unusual examples in Swiss history.
Published: 11 February 2022 14:56 CET
Updated: 13 February 2022 11:05 CET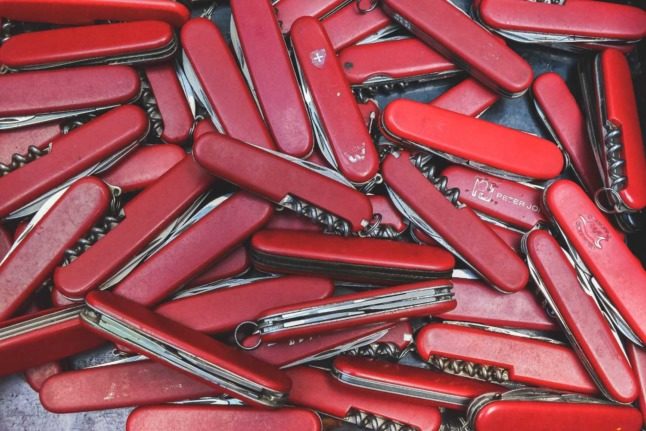 A pile of used Swiss Army Knives. Photo by Paul Felberbauer on Unsplash
For members
How ordinary citizens can try to change the law in Switzerland
A unique feature of the Swiss system of direct democracy is the ability of any citizen, or a group of citizens, to impact the political process by creating new laws or changing the existing ones. Here's how.
Published: 20 January 2023 13:34 CET