For members
The ten most unusual Swiss referendum topics
Switzerland's direct democracy system means getting an issue to the polls has a relatively low threshold. Here are some of the more unusual examples in Swiss history.
Published: 11 February 2022 14:56 CET
Updated: 13 February 2022 11:05 CET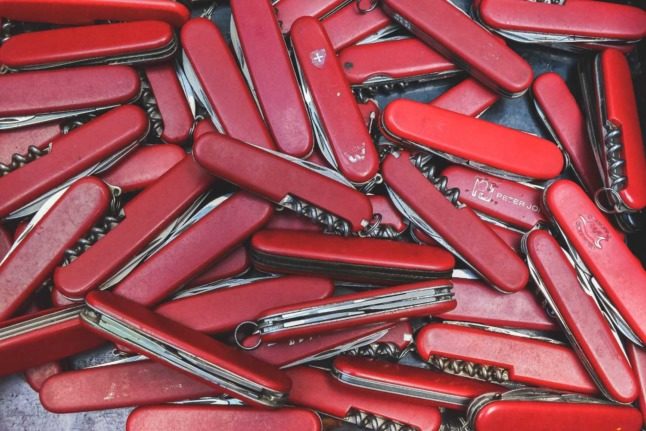 A pile of used Swiss Army Knives. Photo by Paul Felberbauer on Unsplash
Swiss vote on 'Netflix' law, organ donations and Frontex
Switzerland votes on Sunday on whether streaming services should cough up money to boost Swiss film-making -- and whether everyone should automatically become an organ donor unless they say otherwise.
Published: 15 May 2022 08:14 CEST