For members
A foreigner's guide to understanding the Spanish press in five minutes
Interested in deciphering the different political biases in the Spanish press? Want to find out which newspaper you'll enjoy reading while improving your Spanish? Seville-based political journalist Conor Faulkner talks us through everything that's interesting and important about Spain's newspaper landscape.
Published: 26 January 2022 10:31 CET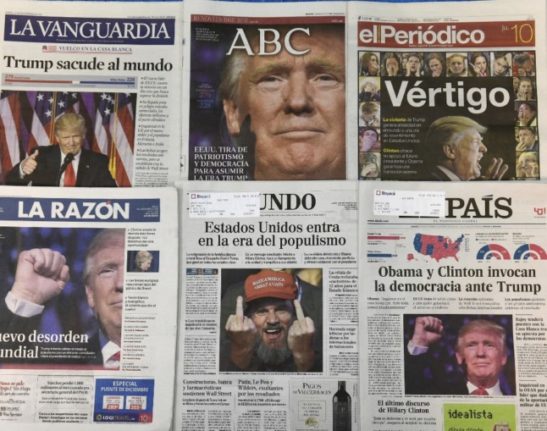 Spanish newspapers reporting on the 2016 victory of Donald Trump in the US presidential election. Spain is joining the global shift towards digital, with fewer paper copies sold and more online subscribers than ever.(Photo by PIERRE-PHILIPPE MARCOU / AFP)
For members
Does Spain have a dog poo problem?
Many foreigners in Spain complain that the streets are full of dog faeces, but is that actually true and what, if anything, is being done to address it?
Published: 11 May 2022 16:25 CEST
Updated: 15 May 2022 06:50 CEST