For members
KEY POINTS: How Germany will tackle latest phase of the Omicron wave
From keeping the 2G-plus rules in place to prioritising PCR tests, here's what you should know about Germany's latest Covid decisions.
Published: 25 January 2022 10:40 CET
Updated: 30 January 2022 09:45 CET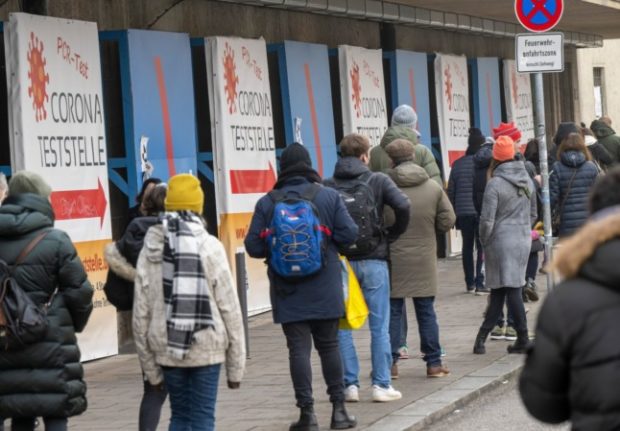 People queue for a Covid test in Munich. Photo: picture alliance/dpa | Peter Kneffel
Germany's top court approves Covid vaccine mandate for health workers
Germany's highest court ruled on Thursday that the mandatory Covid-19 vaccination rule for employees in health and care sectors is constitutional.
Published: 19 May 2022 15:42 CEST