For members
EXPLAINED: Rules on recycling in France
France has an extensive programme of recycling, from daily household waste to items including old clothes, furniture and batteries. But you'll need to know where to leave your waste to make sure that it gets recycled.
Published: 24 January 2022 10:53 CET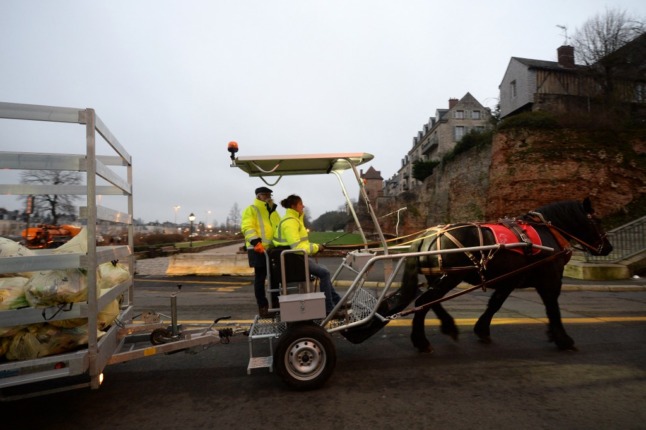 Not every town in France has a horse-drawn cart that collects recycling like this one in Le Mans. Photo: Jean-Francois Monier / AFP
Reader question: Can I buy a car in France if I'm not a resident?
If you spend only part of your time in France but don't officially reside in the country, what are the rules regarding vehicle ownership? Can second home owners buy a car for the time they spend here?
Published: 11 May 2022 16:21 CEST