For members
'I finally feel at home': How Germany's planned changes to citizenship laws affect foreigners
As Germany stands poised to permit multiple nationalities, The Local readers have aired their views about how the change will affect them. The verdict? Many feel more comfortable settling in the country and building a life here.
Published: 21 January 2022 13:07 CET
Updated: 30 January 2022 09:46 CET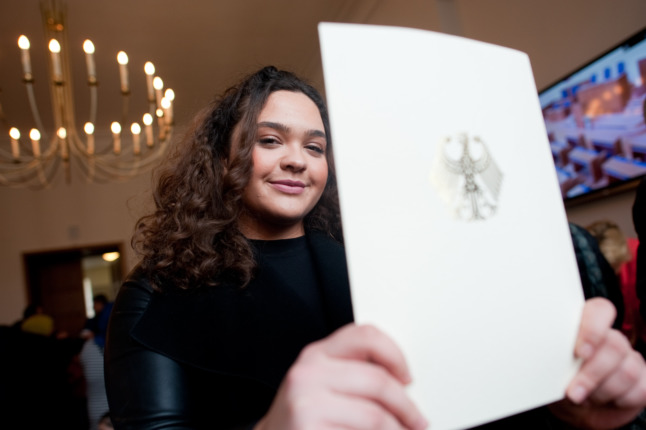 A newly naturalised German shows her citizenship documents at Rathaus Neukölln in Berlin. Photo: picture alliance / dpa | Klaus-Dietmar Gabbert
For members
INTERVIEW: 'Changing German citizenship laws is a priority'
Germany's new coalition government is planning major reforms of the country's citizenship policies. The Local spoke to the FDP's immigration policy expert Dr. Ann-Veruschka Jurisch about when - and how - people can expect the rules to change.
Published: 24 May 2022 12:15 CEST