For members
Today in Austria: A roundup of the latest news on Thursday
Every weekday, The Local brings you an English-language summary of the news you need to know in Austria.
Published: 20 January 2022 07:14 CET
Updated: 20 January 2022 17:05 CET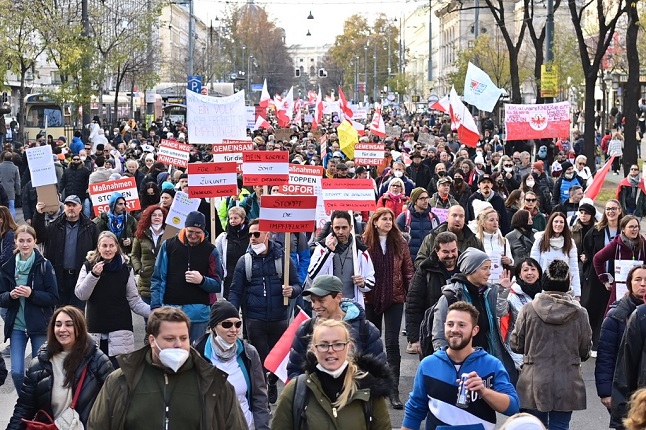 Protests are expected today as Austria prepares to pass a law making vaccines mandatory for all adults without medical exemptions. Photo: Joe Klamar/AFP
For members
Today in Austria: A roundup of the latest news on Wednesday
Traffic jams and packed trains warning, concerns over gas, no subway for Graz and more news on Wednesday.
Published: 25 May 2022 08:20 CEST