For members
MAP: Which Covid risk zone is each Italian region in from Monday?
With the epidemiological situation still worsening in many parts of Italy, the health ministry has increased the risk classification in four more regions.
Published: 14 January 2022 14:44 CET
Updated: 24 January 2022 08:59 CET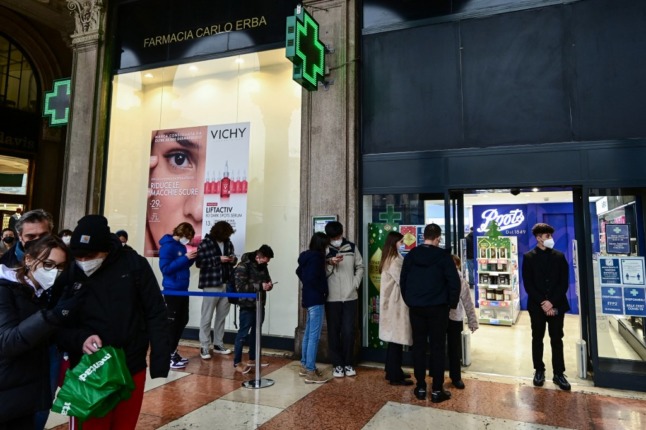 The numbers of Covid cases and hospitalisations are still rising in many Italian regions. Photo: Miguel Medina/AFP
EXPLAINED: Has Italy still got any Covid rules in place?
Italy is blissfully free of Covid restrictions this summer - or is it? Here's what you need to know about the country's few remaining rules.
Published: 30 May 2023 13:20 CEST