For members
UPDATED: How do Italy's Covid 'green pass' rules apply to visitors?
Italy is updating its Covid restrictions from April 1st - so what does that mean for those travelling to Italy on holiday? Here's how to navigate the updated rules as a visitor.
Published: 14 January 2022 12:52 CET
Updated: 31 March 2022 16:47 CEST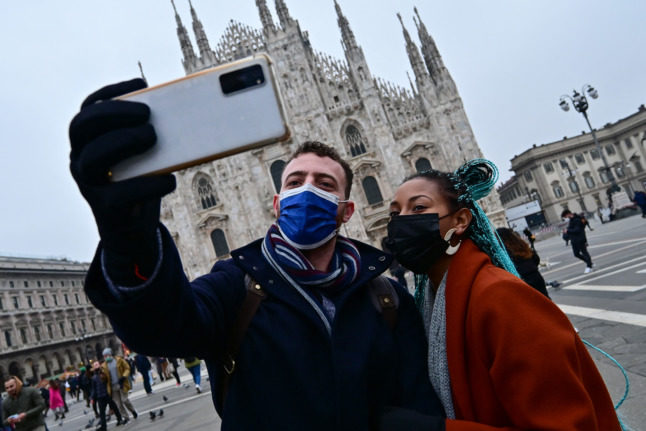 How can foreign visitors without a 'super green pass' access Italian public life? Photo by Miguel MEDINA/AFP
Will Italy drop its Covid isolation rule as the infection rate falls?
The health ministry is reviewing its quarantine requirements as the country's Covid-19 health situation improved again this week, according to Italian media reports.
Published: 29 July 2022 14:47 CEST