For members
'High degree of aggressiveness': How Covid has changed Switzerland
The nearly two-year-long pandemic has had an impact not only on health, but it also changed Swiss people's attitudes toward their government and each other.
Published: 6 January 2022 16:12 CET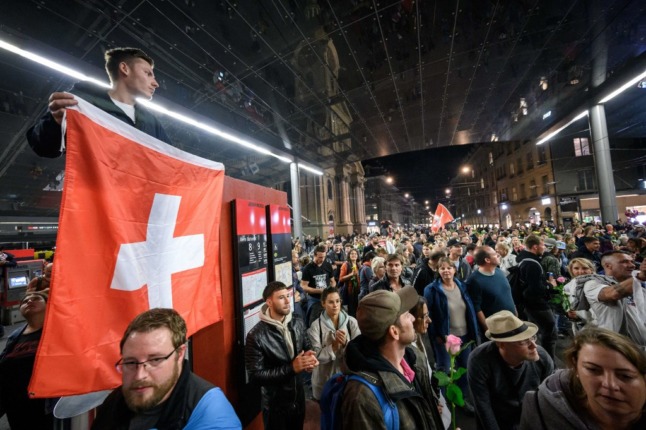 People take part in an unauthorised protest against coronavirus measures, Covid certificate and vaccination on September 23rd, 2021 in Bern. Photo by Fabrice COFFRINI / AFP
Covid-19: European summer holidays threatened by rise of subvariants
A resurgence of Covid-19 cases in Europe, this time driven by new, fast-spreading Omicron subvariants, is once again threatening to disrupt people's summer plans.
Published: 22 June 2022 16:08 CEST