For members
Politics in Spain: Seven predictions for 2022
A return to the fore for the Catalan independence push? Far-right Vox to continue growing in popularity? Perhaps even early general elections? Seville-based political journalist Conor Faulkner talks us through some of the potential outcomes to expect from Spanish politics in 2022.
Published: 28 December 2021 09:39 CET
Updated: 3 January 2022 11:33 CET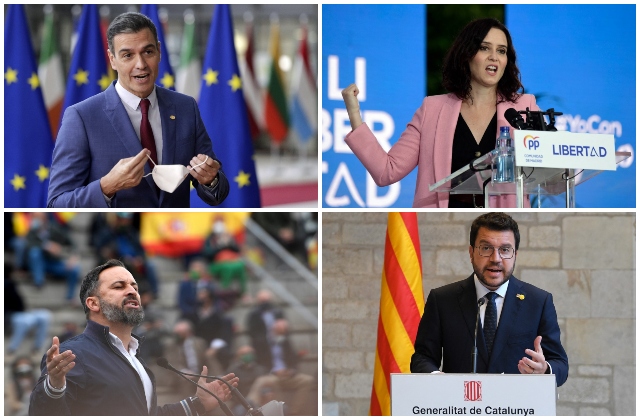 Top left: Spain's Socialist Prime Minister Pedro Sánchez, top right: Madrid's right-wing regional leader Isabel Díaz Ayuso, bottom left: far-right Vox party leader Santiago Abascal, bottom right: Catalonia's regional leader Pere Aragonès. Photos: AFP
Air-con, ties and lights: How Europe plans to save energy and get through winter without blackouts
In the face of possible energy shortages due to the Russian invasion of Ukraine, countries around Europe are taking action to cut their energy use and ensure that the lights remain on this winter. Here's a look at some of the rules and recommendations that governments are introducing.
Published: 3 August 2022 16:12 CEST