For members
Calendar: When do Italy's Covid-19 rules change?
With many of Italy's Covid-related safety measures changing in the coming days and weeks, here's what to expect and when.
Published: 27 December 2021 12:34 CET
Updated: 20 January 2022 12:17 CET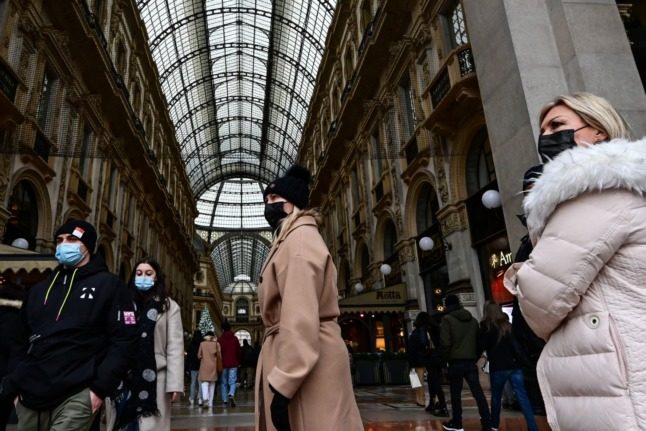 Tourists wearing protective masks walk in front of an entrance of the commercial gallery "Galeria Vittorio Emanuele II" near Duomo square in the centre of Milan on January 3, 2022. Miguel MEDINA / AFP
Will Italy drop its Covid isolation rule as the infection rate falls?
The health ministry is reviewing its quarantine requirements as the country's Covid-19 health situation improved again this week, according to Italian media reports.
Published: 29 July 2022 14:47 CEST