For members
EXPLAINED: German leaders plan new restrictions to fight Omicron wave
A draft plan ahead of Tuesday's meeting between federal and state governments reveals tighter Covid restrictions are on the cards after Christmas.
Published: 20 December 2021 17:40 CET
Updated: 21 December 2021 15:11 CET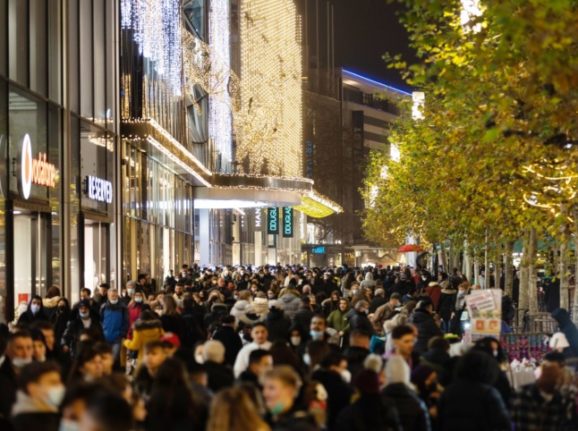 Frankfurt's shopping street packed with people just before Christmas. Photo: picture alliance/dpa | Hannes P. Albert
For members
End of the pandemic? What the expiry of Sweden's Covid laws really means
With the expiry of Sweden's two temporary Covid-19 laws, the downgrading of the virus's threat classification, and the end of the last travel restrictions, April, officially at least, marks the end of the pandemic. We explain what it means.
Published: 1 April 2022 13:07 CEST