For members
Visiting Germany: Is it possible to get the EU digital vaccine certificate?
Germany has strict Covid pass entry rules (known as 2G or 3G) to most public places. But tourists found an inconsistent picture of what vaccination proof is accepted, and varying experiences of being able to get the EU digital pass.
Published: 13 December 2021 16:25 CET
Updated: 14 December 2021 08:33 CET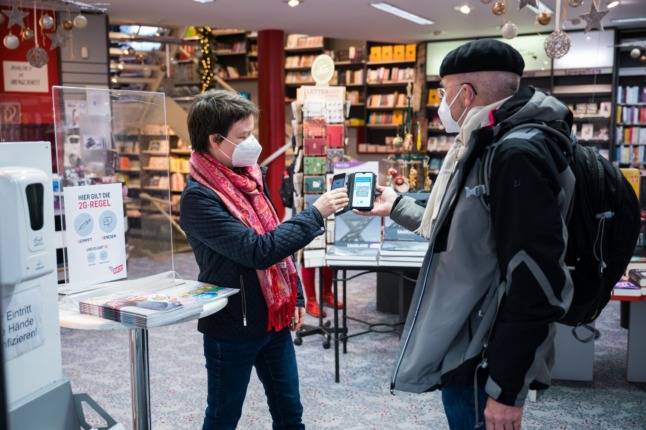 A customer showing the EU digital vaccine pass at a book store in Saarbrücken, western Germany. Photo: picture alliance/dpa | Oliver Dietze
'Fantastic': Your verdict on Germany's €9 transport ticket
Germany is set to bring in a heavily reduced public transport ticket for three months this summer. Here's what our readers think about it.
Published: 19 May 2022 13:12 CEST