For members
'Fit to fly': What kind of Covid tests are valid for returning to or entering France?
Covid rules for anyone wanting to enter France from abroad vary from country to country, with non-EU countries - such as the US and UK - facing more stringent requirements than residents and citizens of EU Member States.
Published: 8 December 2021 11:07 CET
Updated: 9 December 2021 17:12 CET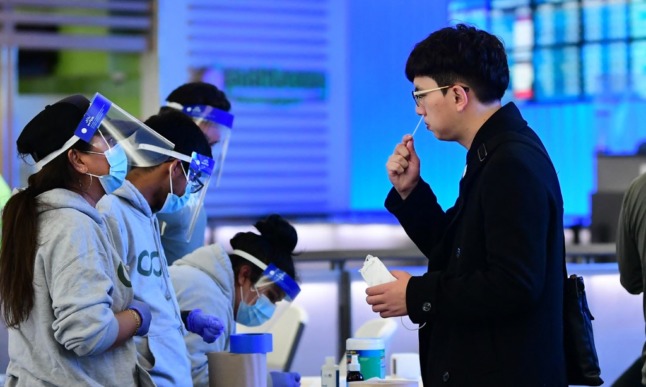 Photo: Frederic J Brown / AFP
For members
Everything you need to know about travel to France from within the EU
After two years of limited travel many people are planning a holiday this year and France is a popular destination - but it's easy to lose track of the latest travel rules. Here's what you need to know if you are coming to France from a country that is within the EU or Schengen zone.
Published: 20 May 2022 10:00 CEST