For members
Covid-19 law: How Switzerland reacted to the referendum results
Mostly positive feedback has poured in after the majority of Swiss voters backed their government's pandemic management policy on Sunday.
Published: 29 November 2021 10:36 CET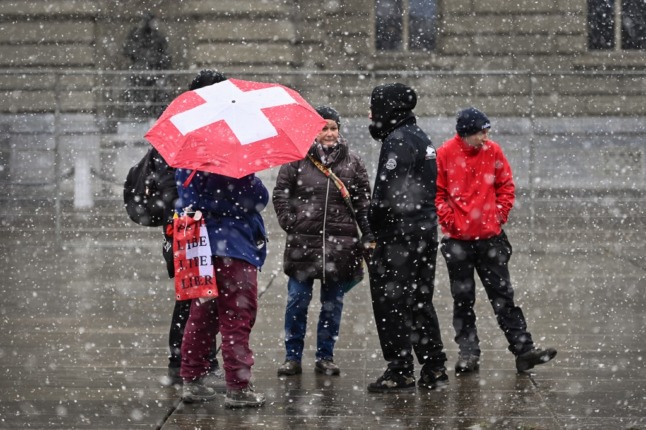 Protesters demonstrate in front of the parliament in Bern following the result a nationwide vote on a Covid-19 law November 28, 2021. Photo by Fabrice COFFRINI / AFP
Air-con, ties and lights: How Europe plans to save energy and get through winter without blackouts
In the face of possible energy shortages due to the Russian invasion of Ukraine, countries around Europe are taking action to cut their energy use and ensure that the lights remain on this winter. Here's a look at some of the rules and recommendations that governments are introducing.
Published: 3 August 2022 16:12 CEST