For members
A foreigner's guide to understanding Swiss politics in five minutes
In view of Sunday's much-publicised referendum where the Covid-19 legislation was strongly approved by Swiss voters, you may be wondering about the country's political system. This is what you should know about it.
Published: 29 November 2021 13:01 CET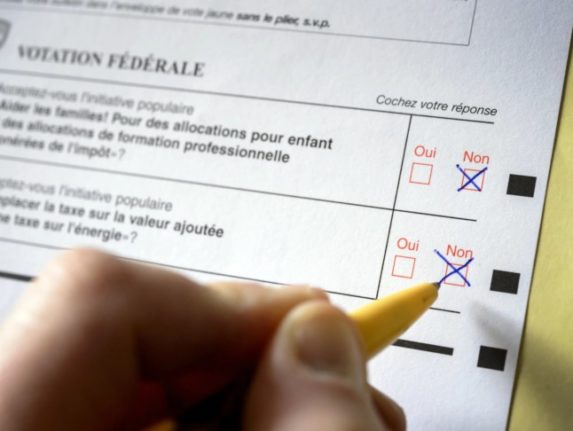 Frequent voting is a unique feature of Swiss political system. Photo by Fabrice Coffrini / AFP
For members
How to talk email, websites, social media and phone numbers in Swiss French
It's a very common experience to have to give out your phone number or email address in Switzerland, or take down the address of a website, so here's how to do this if you're in the French-speaking part of the country.
Published: 3 August 2022 12:31 CEST