For members
When will Germany's new government be in place?
The coalition agreement of the incoming government was released in a whirlwind on Wednesday afternoon, but there are still a few hurdles for the SPD, Greens and FDP before Olaf Scholz can take charge of the chancellery. Here's what happens next.
Published: 25 November 2021 14:15 CET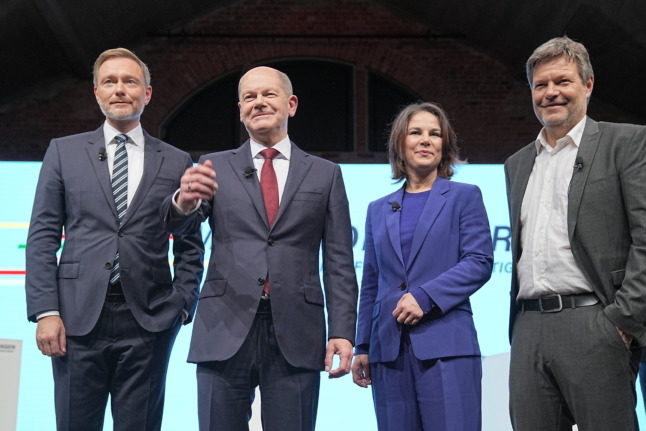 FDP leader Christian Linder, SPD chancellor candidate Olaf Scholz, and Green Party co-leaders Annalena Baerbock and Robert Habeck pose for photographs at the unveiling of the coalition pact on Wednesday, November 24th. Photo: picture alliance/dpa | Kay Nietfeld
Why Germany's supersize Bundestag might become smaller
With 736 MPs, the German Bundestag is one of the world's largest parliaments - and keeps growing. But the coalition government wants to cap it at under 600 seats so it's not as bloated.
Published: 18 May 2022 15:45 CEST