For members
KEY POINTS: Germany's next government unveils coalition pact
From ambitious climate targets to reforming trans rights - here's everything you need to know about what Germany's next government wants to do while they're in power.
Published: 24 November 2021 18:43 CET
Updated: 27 November 2021 05:05 CET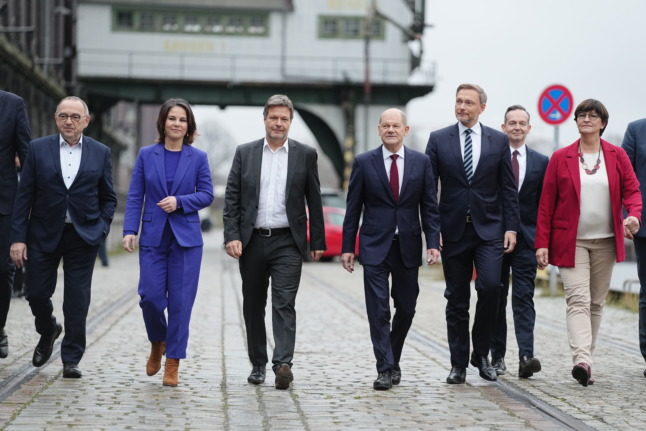 Representatives of the three coalition parties that will form Germany's new government arrive at a press conference to reveal their coalition pact on November 24th, 2021. Photo: picture alliance/dpa | Kay Nietfeld
Why Germany's supersize Bundestag might become smaller
With 736 MPs, the German Bundestag is one of the world's largest parliaments - and keeps growing. But the coalition government wants to cap it at under 600 seats so it's not as bloated.
Published: 18 May 2022 15:45 CEST