For members
A few of the benefits of growing old(er) in Switzerland
Despite its high cost of living, which makes it difficult  for some people to make their ends meet, Switzerland is a good place to spend the proverbial "golden years". Here are some of the perks Swiss seniors can enjoy.
Published: 29 October 2021 17:24 CEST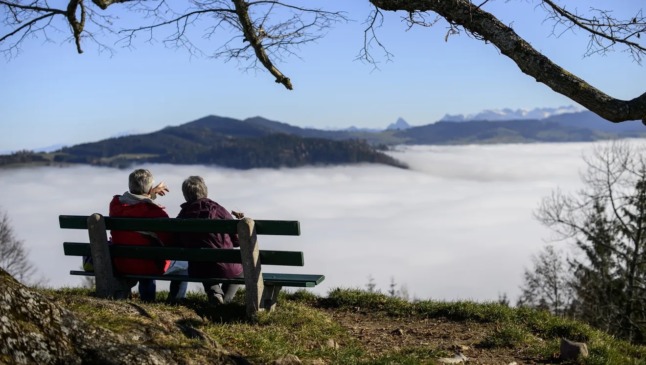 Retired seniors can have a sweet life in Switzerland, especially looking at views like this one, above Zug in central Switzerland. Photo by Fabrice Coffrini / AFP
For members
How to talk email, websites, social media and phone numbers in Swiss French
It's a very common experience to have to give out your phone number or email address in Switzerland, or take down the address of a website, so here's how to do this if you're in the French-speaking part of the country.
Published: 3 August 2022 12:31 CEST