For members
Reader question: Can I move into a Spanish care home as a foreigner?
Many people move to Spain to enjoy the retirement dream in the sun, but what happens if you become ill and can no longer live independently?
Published: 28 October 2021 09:04 CEST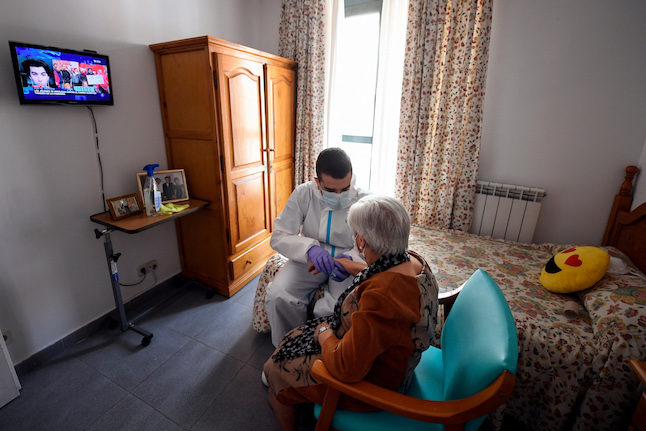 What happens if you need to go into a care home in Spain? Photo: OSCAR DEL POZO / AFP
For members
UV Index: Where in Spain you have to take extra care with sun exposure
We all know that too much sun can cause health problems, but there are particular places in Spain where the UV Index is higher than others and you need to be particularly careful. Read on to find out where.
Published: 12 August 2022 13:09 CEST