For members
ANALYSIS: Is Switzerland actually a tax haven?
In many people's minds, Switzerland is where wealthy foreigners stash their money to avoid the glaring eyes of the tax man. But is this reputation justified?
Published: 27 October 2021 11:26 CEST
Updated: 9 November 2021 09:43 CET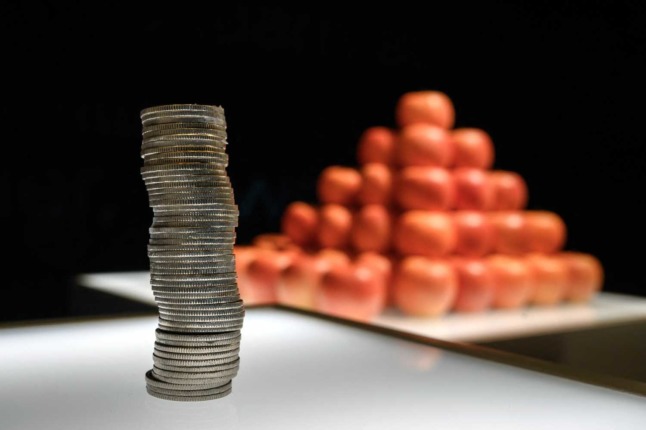 Can Switzerland realistically be considered a tax haven? The amount of Swiss francs needed to buy a certain amount of apples. Photo: FABRICE COFFRINI / AFP
For members
Myth-busters: Five things about Switzerland you should not believe
From dodgy bankers to cuckoo clocks, William Tell to Swiss soldiers, Switzerland is a country where myths and stereotypes abound. We separate the facts from the fiction.
Published: 1 August 2022 12:05 CEST