For members
Wristbands, fences and 3G: How will Christmas markets look this year in Austria?
Christmas markets across Austria are set to go ahead this year, although exactly how things will look has been a bit up in the air. Here's what you need to know.
Published: 26 October 2021 17:02 CEST
Updated: 6 November 2021 09:43 CET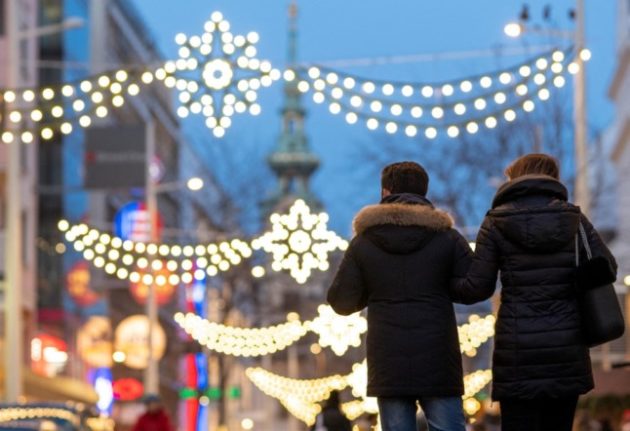 People walk during the twilight at Vienna's famous shopping Mariahilfer street decorated with Christmas lights. Commerce will remain open as strikes were avoided. (Photo by JOE KLAMAR / AFP)
For members
Why are flights to and from Austria so expensive this summer?
Airline activity to and from Austria has almost fully recovered after Covid lockdowns and travel bans during the pandemic, but prices are soaring.
Published: 26 May 2023 15:01 CEST
Updated: 28 May 2023 08:26 CEST