For members
Why do the Swiss guard the Vatican?
It may be unusual for a neutral nation to have a military presence abroad — even if it is partially ceremonial — but there is a historic reason why the Swiss are protecting the Pope.
Published: 19 October 2021 12:21 CEST
Updated: 19 October 2021 13:46 CEST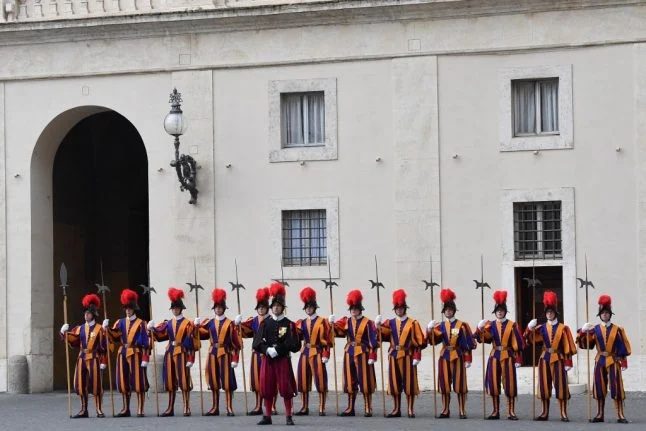 Swiss Guards at the Vatican have been protecting popes since 1506, but not always dressed in their medieval uniform. Photo by ANDREAS SOLARO / AFP
For members
Does Switzerland really have a national identity and is it changing?
To the outside world, Switzerland comes across as a unified nation of bankers, cheese and chocolate makers, yodellers, and skiers. But the real picture is far more complex.
Published: 25 November 2022 17:01 CET