For members
EXPLAINED: The changes around doctor's notes in Germany you should know
Now the temperature has dropped we're more likely to pick up infections. If you need to take time off work, you should be aware of Germany's doctor's note procedure and some important recent changes.
Published: 19 October 2021 13:06 CEST
Updated: 20 October 2021 09:40 CEST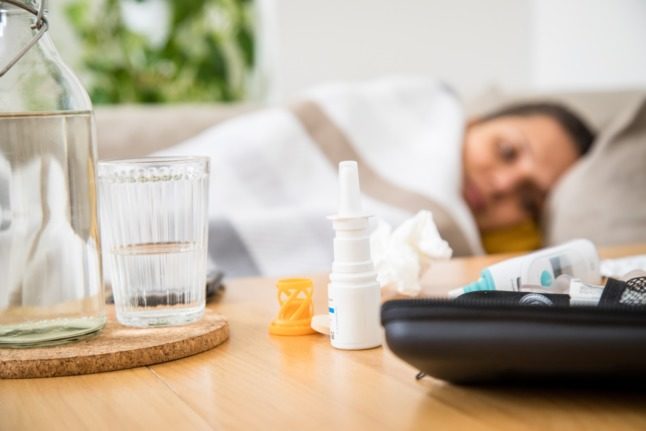 A woman lies on the sofa with medicine for a cold. Germany is in the process of digitising sick notes. Photo: picture alliance/dpa/dpa-tmn | Christin Klose
Who can get the monkeypox vaccine in Germany – and how?
The monkeypox virus continues to spread in Germany and the vaccines panel is recommending that three groups of people get a jab. Here's who can get one - and how.
Published: 10 August 2022 14:49 CEST