For members
Ask an expert: What's the difference between Italian tortellini and tortelloni?
Ever been to an Italian restaurant and felt confused when you saw tortellini and tortelloni on the menu? Is it a spelling mistake? Although they sound and look very similar, these two pasta dishes are in fact very different.
Published: 19 October 2021 18:13 CEST
Updated: 23 October 2021 09:19 CEST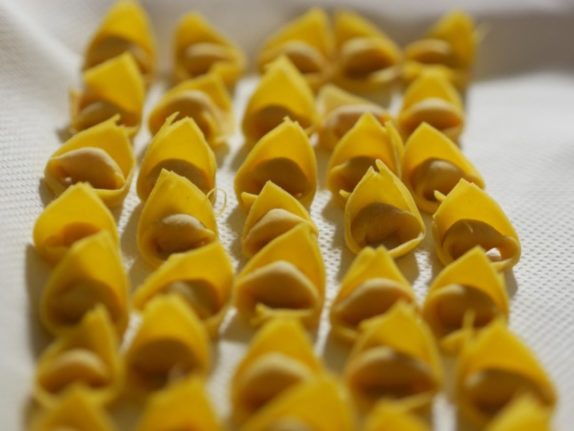 What's in a vowel? When it comes to Italian pasta, it makes all the difference. Photo:
Stefano Segato
on
Unsplash
OPINION: Michelin-starred cuisine is just not suited to Italy
Michelin-starred food has its merits but it doesn't fit with the Italian tradition of cuisine, argues Silvia Marchetti and some frustrated Italian chefs. There's nothing better than a plate of steaming lasagne, she says.
Published: 13 July 2022 11:18 CEST
Updated: 17 July 2022 12:06 CEST