For members
Nine stereotypes about Switzerland that just aren't true
Whatever country you grew up in, you probably had an image of Switzerland which at least in part turned out to be false once you came here. Here are some of the most common misconceptions about this country and its people.
Published: 18 October 2021 17:19 CEST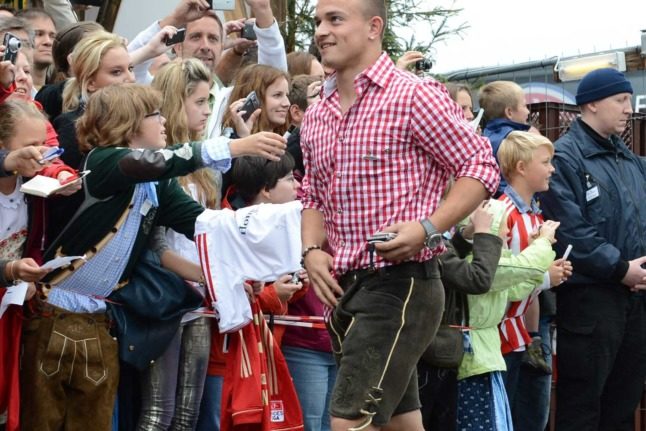 This might be one of the few acceptable occasions when you see a Swiss person wearing Lederhosen. Swiss footballer Xherdan Shaqiri during his time with Bayern Munich. CHRISTOF STACHE / AFP
For members
UPDATE: What are Switzerland's rules for cannabis consumption?
Switzerland has a complicated set of rules for both medical and recreational cannabis consumption. Here's what you need to know.
Published: 4 August 2022 11:16 CEST