For members
Four common mistakes English speakers make when learning German
German is a notoriously challenging language, not least for its complex grammatical system. Just remember to avoid the following common pitfalls as an English speaker, and you'll sound like a native in no time.
Published: 23 September 2021 12:14 CEST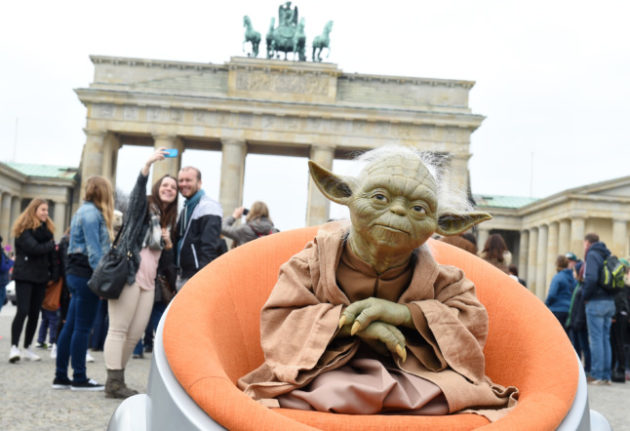 Like Yoda you must sound. Photo: picture alliance / dpa | Jens Kalaene
For members
Denglisch: The English words that will make you sound German
Denglisch - a hybrid of Deutsch and English - can refer to the half-and-half way Germans and foreigners speak to each other. But Germans use plenty of English words amongst themselves - although they don't always mean the same thing.
Published: 18 May 2022 09:23 CEST
Updated: 21 May 2022 08:28 CEST