For members
11 maps that help you understand Austria today
Despite its relatively small size, Austria is rich with history and culture - which is highlighted by the following maps.
Published: 27 August 2021 09:50 CEST
Updated: 7 March 2022 09:53 CET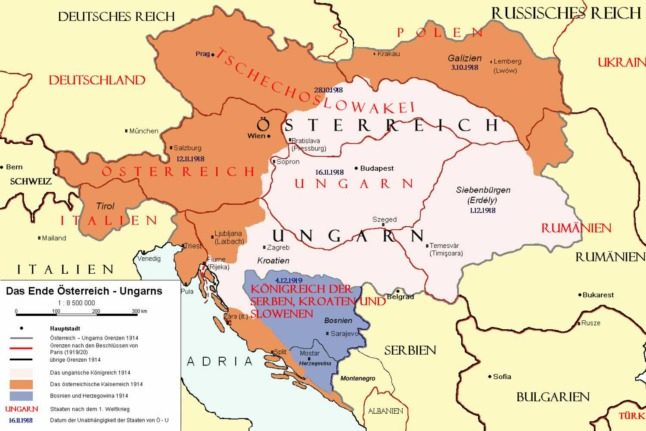 Austria and the end of the Austro-Hungarian Empire. Von AlphaCentauri - Eigenes Werk, CC BY-SA 3.0 Creative Commons
One day in Vienna: How to spend 24 hours in the Austrian capital
Vienna is undoubtedly one of the best and most beautiful cities in the world. If you only have 24 hours to spare, here's what not to miss.
Published: 12 May 2022 14:53 CEST