For members
11 maps that help you understand Austria today
Despite its relatively small size, Austria is rich with history and culture - which is highlighted by the following maps.
Published: 27 August 2021 09:50 CEST
Updated: 14 August 2022 07:08 CEST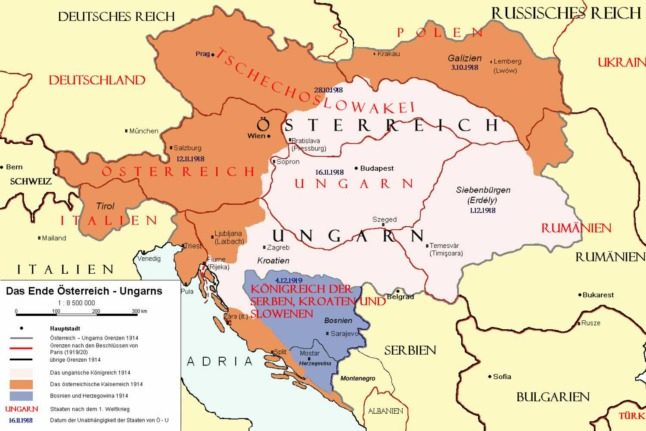 Austria and the end of the Austro-Hungarian Empire. Von AlphaCentauri - Eigenes Werk, CC BY-SA 3.0 Creative Commons
For members
What's on: Five things to do in Vienna this weekend
Vienna is full of events, places to visit and great new restaurants to try out. If you are overwhelmed with the possibilities or just wondering where you can find a cafe with a fireplace, here are some ideas.
Published: 29 September 2022 15:15 CEST