For members
'My vote counts': How Germany's new legion of foreign voters see the election
With the federal election coming up, lots of new German citizens - including a record number of Brits - are set to join their fellow Germans at the ballot box for the first time. How do they feel about exercising their new rights?
Published: 9 August 2021 12:28 CEST
Updated: 25 September 2021 08:36 CEST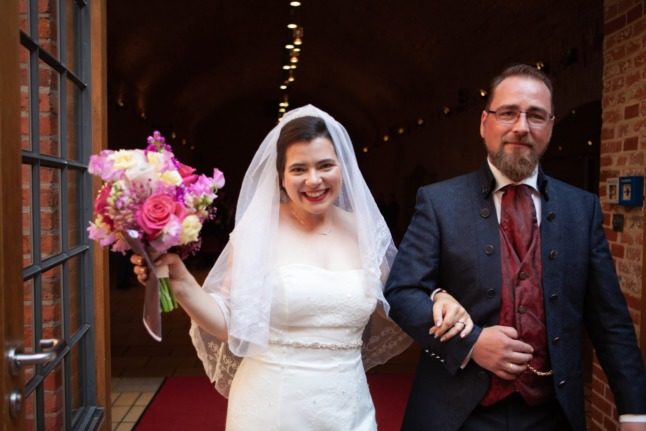 Rachel Riesner-Marriott, 33, at her wedding in Berlin in 2019. Photo courtesy of Rachel Riesner-Marriott
Turks in Germany predict artist exodus after Erdogan reelection
Turkish artists and intellectuals living in Germany fear that a whole generation of creative young people will leave Turkey after Erdogan's historic election win.
Published: 31 May 2023 10:05 CEST