For members
'My vote counts': How Germany's new legion of foreign voters see the election
With the federal election coming up, lots of new German citizens - including a record number of Brits - are set to join their fellow Germans at the ballot box for the first time. How do they feel about exercising their new rights?
Published: 9 August 2021 12:28 CEST
Updated: 25 September 2021 08:36 CEST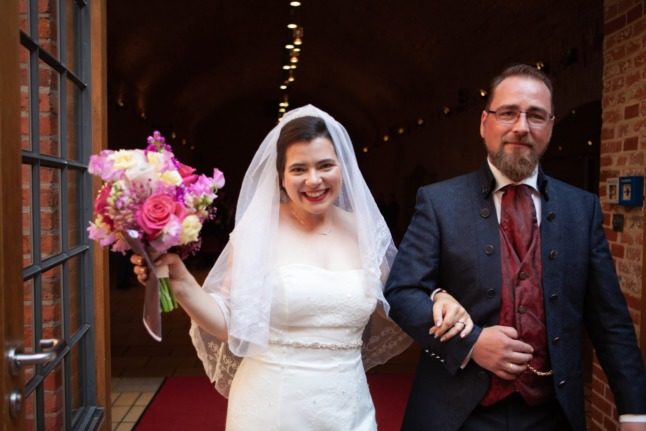 Rachel Riesner-Marriott, 33, at her wedding in Berlin in 2019. Photo courtesy of Rachel Riesner-Marriott
For members
How successful was Germany's latest 'Warning Day'?
For Germany's second emergency 'Warning Day' Thursday, all cell phones were set to sound off at 11am, but many stayed silent. Here's the verdict from the country's latest attempt to check its emergency systems.
Published: 8 December 2022 17:48 CET