For members
Q&A: Your questions answered about Italy's new Covid health pass
As Italy introduces its new health passport, many people remain uncertain about how to get the certificate and when to show it. The Local answers some of readers' most common questions about the extended 'green pass'.
Published: 6 August 2021 12:20 CEST
Updated: 9 August 2021 08:50 CEST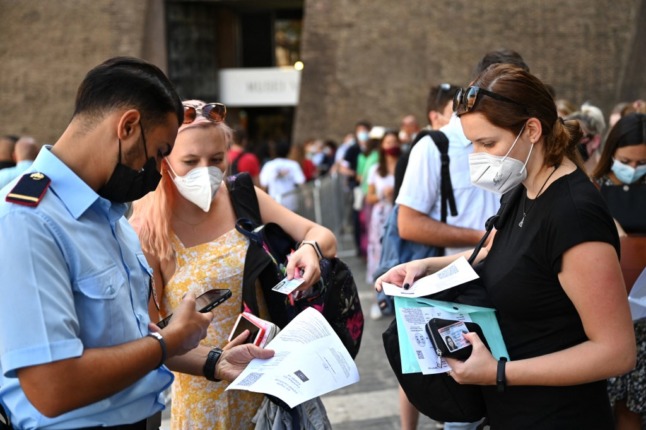 Visitors to the Vatican Museums show their Covid-19 health passports. Photo: Andreas SOLARO / AFP
Italian government begins talks on Covid 'super green pass'
Italy is set to tighten the rules on its health certificate scheme from December as Covid-19 contagion and hospitalisation rates continue to rise.
Published: 22 November 2021 16:14 CET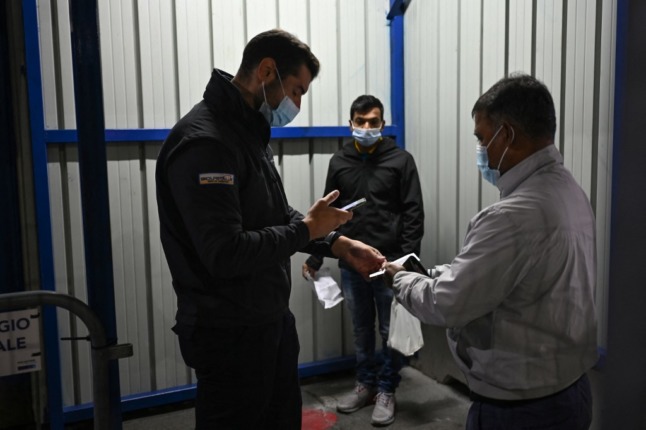 Employees in Italy must show Covid health passes to access workplaces - but are the rules about to get stricter? Photo: Marco Bertorello/AFP